The Book of DIG
A Chronicle by the Historian
---
Chapter 0: Lolwood And His Magnificent Crashing Machines
Summer 2012
In the beginning DIG was created, this has made a lot of people very angry and been widely regarded as a bad move.
In the summer of 2012, planetside 2 was in closed beta, only people who preordered or got a token from a dev could play. And on one of the few servers that was running, a man called lolwood had started to invite people into an outfit called lolwoods outfit. Creative I know. No one is really sure how the outfit came into existence but leading experts in the field of digology have hypothesized that the man started the outfit offhandedly when a group in an open platoon decided they wanted to play together again.
Lolwood himself was a simple man, a straight talking man, a man without need of the more luxurious things in life such as microphones, or a stable internet connection. Infact his connection was so temperamental he was labeled lolwood the ragequitter due to the frequency at which he would stop playing mid fight; and taking a seat in his galaxy was nothing short of tempting fate.
As lolwood was therefore not an excellent platoon leader by any definition, many leaders emerged which would take command in his stead, men such as dignity and exlor. In fact so many competent platoon leaders happened into lolwoods outfit that it quickly became one of the best and largest outfits on the server with many people regularly asking for invites.
However lolwood was not the easiest to deal with at all times, and when the time came for the days of beta to end, and the launch of ps2 was upon them. The very leaders which had brought lolwood so much success in beta decided to form their own outfit. An outfit that when planetside launched would quickly become one of the largest on the server and regularly run several platoons each night rapidly expanding to provide a community for thousands of players.
Though this outfit needed a name, and it was christened Dignity Of War.
Spoiler: Bonus Name Trivia
A lot of people think Dignity Of War was named after Dignity, however it's actually the other way round. Dignity was playing under another name in beta and he allong with the beta platoon leaders had already chosen the name for launch.
Our outfit name is actually a joke no one gets. They named it Dignity Of War as there is no Dignity in war. So our name effectively means without dignity :p
---
Chapter 1: The Birth Of Teamspeak
Autumn 2012 - Winter 2013
The truth is not for all men, but only those who seek it.
It was autumn 2012, despite much anticipation the world had not ended yet as some foolish people believed the mayans had predicted, and DIG had grown to one of the largest outfits on the miller server. Many nights DIG ran multiple platoons and was a name to be feared on the server. Because if that first platoon didn't get you, you could be sure that 100 more men were about to drop on top of your head. Our main tactic (to overpower our enemy through quantity and co-ordination) led to us being labelled as the main "zerg-fit" on the server.
Dig was often advertised regularly through platoon chat as an outfit that did not provide supreme tactics, nor a website or teamspeak server. In fact we laughed at those things, why would we ever want teamspeak we're not one of those try hard outfits. There was no eliteness, every platoon was an open platoon. This was an outfit that people could join to play casually in. What we offered was numbers, and lots of them; If you were in DIG you could be certain that you would never have to play alone.
But we could not have become what we did if it were not for our platoon leaders. Of which there were 3 regulars that deserve mentioning.
Exlor: An excellent leader by all accounts, clearly communicated orders and possessed a good understanding of tactics. He was everyone's favourite platoon leader and his platoons often filled up very quickly. However this came at the price of always being asked to lead after a platoon leader headed off. Exlor left the outfit in a somewhat puzzling manor. For months he had been playing ps2 most days for multiple hours, and was last spotted on christmas, when he was reported to have spent many hours leading platoons. However afterwards he was never heard from again and hasn't logged on since.
Maulrex: Ah Maulrex, even today he is remembered for his.... Uniqueness. This was a man who did not understand tactics, logic or the finer points of diplomacy. He begun every sentence with "This is Maulrex" and ended every with "Maulrex out". This culminated in the greatest in-joke DIG has when Maulrex loaded up a platoon into galaxies, unfortunately his didn't make it to the destination and as he was burning he screemed "This is Maulrex I'm going down, Maulrex out". Certainly Maulrex helped grow DIG immensely though he left the outfit on somewhat bad terms. (See chapter 4)
Dignity: Obviously the most recognizable name in the outfit dignity also led platoons regularly in this period. A fine platoon leader he led many of our open platoons to victory and has continued to do this to the day of this post. My strongest memory of dignity from this period was one night when two platoons were being led by Exlor and Maulrex. Dignity was asking for invites in outfit chat, it started off with "how's everyone doing tonight". Proceeded onto "can I get an invite" being said repeatedly in chat, evolved into this being said over outfit wide comms. And after an hour of being ignored he started talking into the outfit comms "really? no one is going to invite the outfit leader???". Our platoons were pretty full back when there were so many people without outfits.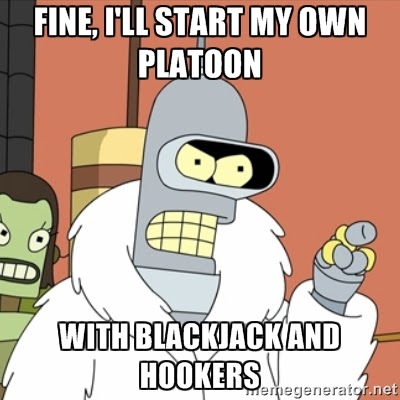 Teamspeak therefore was not a natural progression for our outfit. No one expected it, no one really wanted it, and yet one day. Someone who no one had heard of before seemingly out of the blue asked in outfit chat "you guys want a ts server?". This mysterious server wielding man went by the name of spacerat/elsahorn. And so at the beginning of 2013, after the world was indeed confirmed to have not ended. Teamspeak was born. And oh that voice quality was good. There was however a problem, as for the last 6 months we had been laughing at outfits that used teamspeak. Now we were suddenly in possession of one, but no one seemed to want to use it and so for a while at least we continued to have our conversations via platoon chat.
However a storm was coming, soon people wouldn't have a choice as unbeknownst to us there was a man from denmark who was getting tired of staying up late to play with americans. And together with a frenchman he would turn the outfit onto its head.
---
Chapter 2: The Great Purge
Winter 2013 - Spring 2013
First they came for the noobs, and I did not speak out—
Because I was not a noob
The great exodus of the noobs was in my opinion the greatest war crime in the history of planetside. Countless brave souls cast into the outfitless abyss that was casual play. It was a sad time for some, but for others a new dawn, at the birth of tactical play within our community. This is a story of two parts; firstly my personal battle against a power supply unit and also the rise of Sahifel and Bishop.
Bishop, a man with a calm voice and a commanding tone. Originally Bishop played planetside on an american server with an outfit called the 666 devil dogs. The devil dogs aside from possessing one of the most badass outfit names are an established tactical outfit hailing from the days of planetside 1. Though Bishop enjoyed his time playing with them, what he did not enjoy was the time difference meaning he regularly stayed up until 3am to take part in ops. So after much deliberation he decided it would be much more sane to play on an EU server, perhaps him choosing to join miller was fate, perhaps it was because we were the recommended server at the time, who knows. But what was certainly a mystery and still is to me is why he chose to join DIG, out of all the outfits on miller almost all more tactical than us. He had to walk into ours.
Sahifel is our second main character in this chapter a frenchman from the land of baguettes and bad drivers, he also rose to power during this time. I would describe Sahifel as meticulous, friendly, controlling, stubborn, average intelligence, detail oriented, driven.... Perhaps some could explain the man better than me, though I had trouble understanding his thought processes and character traits what I can say with certainty is that both him and Bishop always acted with their best intentions at heart. Certainly the only true 'bad guy' in our story is a PSU by the name of gs700.
In early 2013 the outfit was recovering from the mysterious and surprise loss of Exlor some believe his ghost still plays NC to this day. New leaders were starting to emerge though as the outfit was extremely large not everyone knew everyone else. Infact I did not meet Bishop nor Sahifel until later on, the man I met about this time went by the name of Traderjoex, one of the newly emerging leaders this is the man I ended up on the bad side of. One night Joex became convinced that I was trolling due to no fault of my own. Hey what can I say, I honestly believed I was throwing a rez 'nade into our group, unfortunately it was slightly more explosive than I had intended. I then performed an excellent headshot with my bolt action sniper rifle on a moving target at a 300m range, honestly the shot was beautiful. It was just bad luck that it was Joex and not an enemy on the other end of it due to his tags not rendering. The final straw was a fatal shot landed to the rear of a crucial sunderer, I was attempting to offer repairs via the q function, unfortunately when I clicked the anti armor cannon on my main battle tank fired and.... one thing led to another. Joex kicked me from the outfit not believing my sincerest of apologies and I called it a night.
The next day disaster struck, I saw what all gamers fear, the blue screen of despair my friends. I had attempted to boot my pc to no avail, subsequent attempts informed me that my PSU was infact surging and my mother board's protection mechanics kicked in. The PSU had 400 more watts than was required, was built by corsair, and was only 6 months old. And yet it's fan did not spin. Its blue LEDs did not glow. The satisfying hum that once echoed throughout my room sounded no more. These were sad sad days indeed. It was somewhat fortuitous that the psu was still under warranty, however it was not quite so lucky that it needed to be shipped to eastern europe for repairs. So I was out of action for two weeks. Dark days indeed.
My experience upon returning was comparable to exiting a bunker at the start of fallout. I hopped on PS2 and had a friend invite me back to the outfit that I had been so rudely expelled from. Whilst I had been gone Bishop and Sahifel had both been promoted to the rank of leader. And upon joining the outfit I was told to join teamspeak to be trained by Bishop. What?! What is happening? Who is Bishop? Why the hell should he be training me! What have I joined back into?!
Apparently in my stead Bishop had joined our outfit and in an attempt to introduce tactical play had begun 'training' people on ts. Though I did not agree with his primary message that you should never sprint so you're always ready to shoot I admired what he was trying to do. Seeing his 'training' (yes I will keep using these air quotes, seriously, the man had some good advice to be fair but all I remember was his obsession with walking) Dignity promoted Bishop to the rank of co-leader. After Bishop was promoted Sahifel who was present in the training offered many opinions on more things that could be done in the outfit, after hearing his opinions Sahifel was also promoted to co-leader. After an extremely short amount of time Sahifel, Bishop and Dignity had a discussion that no doubt has changed the course of our history. They decided that they would start up a website and make it mandatory to sign up. They also decided that Sahifel and Bishop should be leaders and not just co-leaders giving all 3 of them an equal say. A decision knowing them I strongly suspect was coerced.
So upon rejoining the game I was greeted by Sahifel telling me that Bishop was going to train me and I have a week left to sign up on to the website before I was kicked. Dafuq?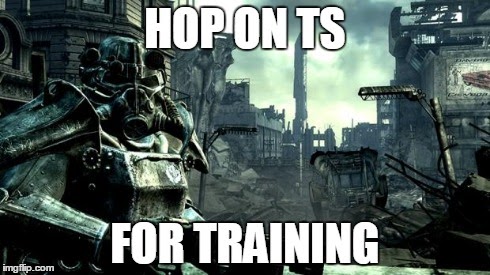 I tried talking to Sahifel attempting to reason that this had always been a casual outfit, there were many other tactical outfits on our server and he was about to kick 3000 people from an outfit that belonged to them and his response was very much "no no no, we do this for everyones good, to make a community where we can interact". I saw Bishop and Sahifel as power hungry, taking our outfit and changing it so that they could play the way they wanted.
The mission despite many objections however was a success. A strong community was in fact built, I met many people for the first time due to teamspeak and the website to which I reluctantly signed up. If I know anything about the apathy of human nature it is that not as many people would have joined teamspeak and the website had they not been forced. Unfortunately though despite several weeks notice (or one in my case) and multiple prompts, only 300 joined the community. And so on one fateful evening, Bishop and Sahifel went through our outfit list and disposed of greater than 90% of our members.
Was it a necessary step? Who knows, perhaps I was wrong, perhaps had this not been undertaken we could never have grown into what we have become. This is one of those things where both sides can argue but at the end of the day the evidence is far too qualitative to form solid conclusions. Bishop and Sahifel certainly believed this step was necessary and our outfit would not have been sustainable had we not formed a structure. And the only thing I can say with certainty is that they acted with what most definitely was their best intentions.
The reformation of DIG was not complete however and soon, true tactical play within our outfit would be born. As though we had everyone on the website and teamspeak, there were no more open platoons, no more huge operations. Just a few guys in a small platoon on ts. A new age was coming, an age of tactical play, the age of titans....
---
Chapter 3: The Age Of Titans
Spring 2013 - Summer 2013
Talent wins fights, but teamwork wins wars
Before lattice lines, before alerts, there were titans. A breeze rolled across the ice fields of Esamir, faintly in the distance the roar of rocket pods can be heard, along the side of a glacier laid a group of buildings, the largest of which contained a rather strange looking table like object. Standing at the height of a man the object produced a thin red holographic projection around it, above this strange pointed object stood a rather conspicuous large single letter, "A". Suddenly the red projection began to flash, before long it turned to grey and then on to purple, a small group of individuals had gathered around the A point, they very quickly spread out around the room and lay in wait. They were the wraiths, the spec ops division of DIG.
Divisions came into our outfit as our first venture into tactical organised play, they were organised groups within our outfit purposed for specific roles. All in all we had 6 divisions:
The Titans: The base of our forces the infantry core
The Scorpions: Our armoured division
The Griffins: The air division
The Hunters: A later addition, the light assaults... Yeah a division of LAs I shit you not... They also sung a lot of ABBA
The Shepherds: Sahifel
The Wraiths: The quick responders/small squad survival play prepping bases behind enemy lines.
The divisions were optional upon joining our outfit, each division had its own leader, trainings and goals. While joining divisions was optional you could not partake in ops without being a member of a division. Indeed our first op largely consisted of many people submitting apps to divisions in order to take part followed by the hell that was Sahifel's "picture time" 15-30 minutes of posing in various positions... Oh god the memories.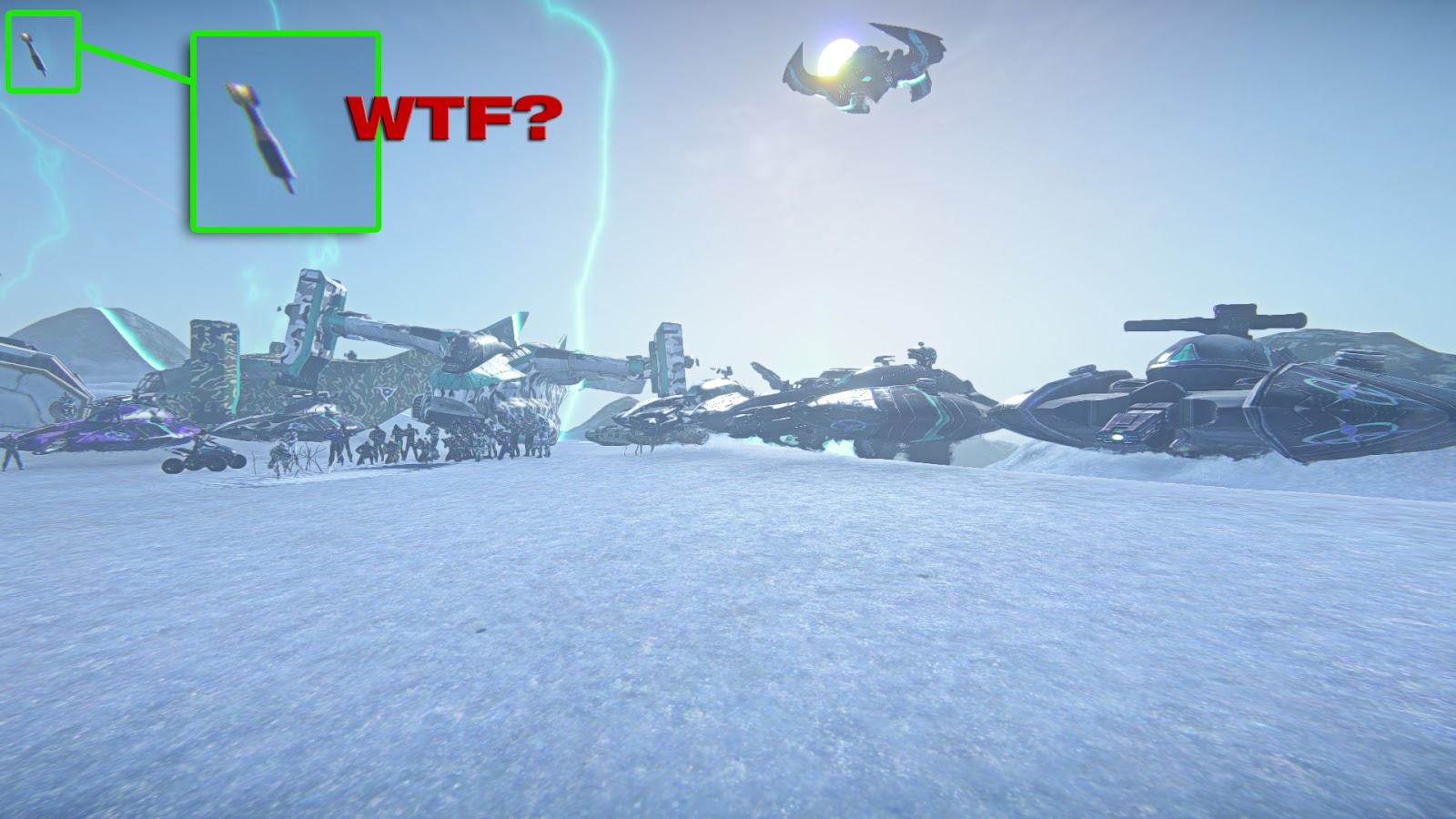 If you're wondering that is in fact a dalton round.
I could spend hours talking about all the leaders and officers that put time and effort into their respective divisions, but we don't have all day. Suffice to say several people worked very hard developing tactics and perhaps this topic could be expanded upon in the future. In DIG's prime we had 300-500 members, and about 40-70 people online for each OPS. Truly it was a golden age, all members were registered on the website, we had a large following on teamspeak, and each ops we ran had a large attendance.
Rejoining that small squad of wraiths camping a base in the center of esamir trouble had started to stir, while they had nearly flipped the base in vanu's favour several tr forces had since redeployed into the base in numbers enough to make even the most experienced of squad leaders sweat. The clunking and rustling indicative of a max crash made it all too clear what was about to happen. Any friendly sunderers set up around the base had been long since destroyed, replaced by TR sundies and an avalanche of max's were flooding into the point room. With only a beacon to sustain them the wraith squad had no choice but to fall back into one of the outlying buildings. The TR platoon leader, no doubt extremely content that he had saved a vital base providing a connection to their tech plant, set about ordering his platoon to wipe out the battered squad still holding on to a seemingly insignificant section of the base.
Though attempting to cross the no-mans land yielded their undoing. As soon as the max crash was in the open a torrent of lolpods and zepher rounds rained from the sky, it was the griffens. The grouped up max crash proved quick work for the zepher gunners, while scrambling in a panic many tr soldiers spent the last of their resources spawning anti air max's from the sunderers. Admittedly this granted them a short break from the explosive rain shelled out by the griffens, but it was only to be replaced by volleys of HE rounds from the scorpians, who had taken the opportunity to set up their tanks overlooking the base. The enemy sunderers quickly fell just as the friendly "bang busses" rolled up (a term for battle sunderers affectionately coined by the titan division leaders)
While even the casual observer could see from this overwhelming response that the tide had firmly turned in the VS's favour, it wasn't until the titan's max crash grouped up with the wraiths and pushed back into the point that the base finally flipped into the VS's hands. The bases capture marked the end to another successful ops, the shepherds division (a division led by sahifel, that ran trainings by sahifel so its sole member sahifel could become better at giving out orders to the other divisions) recalled everyone to the warpgate for an ops debriefing. Upon arrival the other divisions noticed the hunters had stopped ops early as their beer supply had run low and they had run out of ABBA songs to sing.
So this was a short time in the spring of 2013 for which everyone was content, ops were great, we ran a lot of DIG only platoons on ts the rest of the week and even worked with other outfits a lot. However there were a few chinks in our proverbial armor:
The first being that the shepherds division was occupied entirely by sahifel who insisted that it was not necessary that anyone else ever lead. What if he was sick one evening? Would that mean we couldn't run ops? A young man by the name of koperis led the objections on this but more on that later.
The second problem was that the divisions had inevitably created a small rift in our outfit, most noticeably in the titans as whenever more than a squad of them were online they often split off to play on their own.
The third and final problem was an issue that most outfits face, recruitment. While we had initially drew from the large pool that was the casual DIG outfit, our recruitment had now almost entirely dried up.
These issues would lead the outfit to a bursting point in the summer however for now all was well and people enjoyed playing video games. Only planetside though for now as we wouldn't begin to seriously venture into other games for a while
---
Chapter 4: The Summer That Never Was
Summer 2013
Delay is the deadliest form of denial.
Summer has become somewhat of a meme in our outfit. Much like the purchase of internet spaceships, people shouting "do it now!" and the tale of Balldy; the greatest, bravest and most tactical platoon leader to ever grace auraxis. Sometimes if a platoon doesn't fill up very quickly or many people don't attend an ops people will say "don't worry mate it's just summer"
Our story begins as spring ends, a few changes were being made to planetside and the ramifications of these had severely affected our division's gameplay. Firstly the titans had seen fit to take their division airborne so as to travel around the map quicker. Unfortunately this affected two other divisions, the scorpians were now useless as they were often 3k from our current objective. And the wraiths now had no purpose as the titans had filled it. The wraiths were then hit harder as time went on by the introduction of lattice lines, while changes to vehicle gameplay toned down tanks AI capabilities making scorpion gameplay more costly and frustrating.
The scorpions were the first division to die, come summer time they had 1-2 members each op and were forced to play with another division. But ops wasn't really the gest problem for our outfit. The biggest problem in my opinion was the way divisions split us up. It would of been fine if were were a 1000 man outfit, but we only had 15-30 people online at prime time when we weren't running ops. And whenever enough of one division came along they would split off and form their own squad and play on their own.
During this time many members of our outfit left; most moving on to DWG, an outfit that has since crumbled to a shell of what it once was. But back in the day it wasn't INI everyone was leaving for, it was DWG another VS outfit that played ops in combined arms much the same way that we did. Many members upon leaving cited that they did not like teamspeak (at the time it was mandatory), and a man of great insight at this time F1ashhart offered a comment as to their true meaning. He postulated that these members did not have an issue with the program itself but rather with its ability to segment people, an issue most prevalent in the ranks of the Titans (are we seeing a pattern emerging here).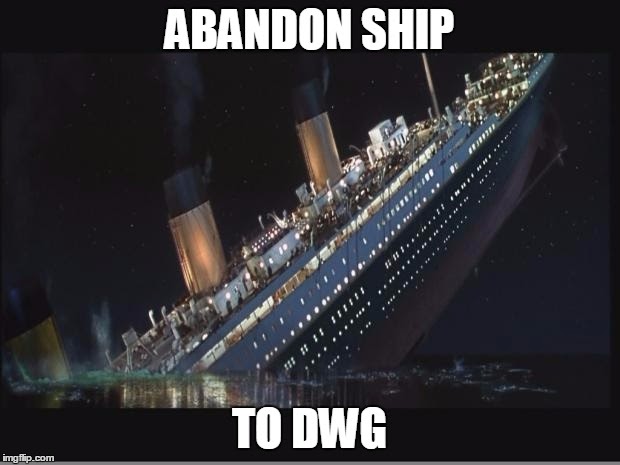 The Titan's had a system on teamspeak where they would put their prefered classes after their names, HEMX for example. This made them very easy to spot and it was not hard to notice people with this tag rarely playing with the rest of DIG. On top of this during ops time when we did play together the Titan's did not occupy their role. To expand upon that they no longer acted as our core infantry, but more of a quickly re-deploying fast response unit. This left the outfit in a frustrating position, with no core infantry.
The Titan members were placed in somewhat of an unfair position by all of this, with many members insisting that they reform often chanting "change the playstyle". Of course the Titan officers were really not a fan of this and began to become increasingly pissed off at people asking them to play in a way they didn't want. I myself was among the group asking that they played more with us out of ops time, and I even had one of my threads locked(Dead link) way back when after 4 pages of frustration were plastered over our forums walls.
To my knowledge in the 3 years our website has been run only two threads have ever been deleted for censorship on our forums, one of these(Dead link) was by F1ashhart. Who at this time in our story was incredibly wise and insightful, much like that dude from the bible, I forget his name but he parted a sea so jews could cross.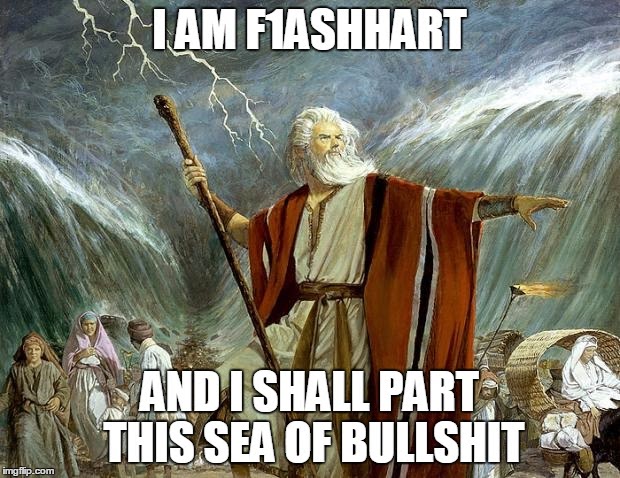 Now I'm not saying that thread didn't need deleting, it did. It degenerated into a pit of insults with even the most level headed members of our forum: bishop and loopback joining in on the name calling. But before that happened due to frustration the original post made by F1ashhart was incredibly insightful. F1ash talked about the phenomenon that had become "summer".
Moses!!! His name was Moses...
Summer had become an excuse often toted out by leadership when people questioned why ops had such small attendance figures, or why our recruitment figures had completely dried up. It was "summer", apparently people don't like to play games in the summer cos they wanna be in the sun or something. So these people were convinced that after "summer" everyone would come back that had left and even more new people would come into our outfit. Looking back it seems incredibly naive but this opinion was reinforced by all the division leaders and many people believed it.
F1ash's post parted the tides on this and explained that this wasn't "summer", this was a problem, our problem. People just weren't enjoying the game, ops or how our community was set up. We needed to make changes, he talked about how a similar thing had happened in an outfit he led years ago and how people were convinced everyone was stopping playing because of the world cup or something equally silly. The fact was that people weren't going to come back after summer, people weren't going to come back at all. Ops had stagnated with sahifel taking a break the entire "shepherds division" had effectively disbanded seeing as he was the sole member, our numbers were either stopping playing or moving on to greener pastures and something had to be done.
Now I've talked a lot about the divisions from this time in our past and that's probably because they're exciting to talk about. But let's not forget they were simply the "DIGT" section of DIG, we had many members that were not part of any division, they played in closed or open platoons all week long much in the same way that DIG operates today just on a smaller scale and mostly on teamspeak. There are two members I want to quickly talk about though:
Maulrex was the first, I mentioned him in chapter 1 and since writing that he's actually returned to DIG and is currently a regular PL in our outfit. But during the time period chapter 4 is set in he left us on extremely bad terms. After Bishop and Sahifel had become leaders, effectively passing over this man who had played with us since day 1 they had since demoted dignity (he stepped down) and promoted each division leader to DIG leader. While retaining community leadership for themselves.
Maulrex was left behind somewhat in DIG, being a division member or officer carried some weight and unavoidably left some with superiority complexes. Ultimately he left us on one fateful ops evening. Maulrex was leading a 2 squad platoon on a cap on a tower near the enemy warpgate, it was a 20 min two cap with 2 mins left on the clock. Suddenly the call come over outfit chat "this is Sahifel all division members join the ops channel and redeploy to amerish warpgate". His forces were suddenly cut in half and the base attack failed. Maulrex found this so aggravating that he immediately left the outfit after shouting over outfit chat saying "this isn't right, we were doing something over there".
The second notable member of DIG was the hero of this chapter himself Flashhart, he was a Titans officer before being kicked from the Titans accidently by loopback. A mistake neither he nor the Titan leaders sought to get corrected. I wish the story was more juicy but that's all I have on this one, sometimes history is boring.
Change though often comes from unexpected places and the harbinger of said change was not Flashart though he certainly may of been a catalyst. The main driving force behind the changes that ultimately saved the outfit was Koperis a young boy who lived on a mountain in some 3rd world eastern european country with a 10kb/s satellite connection. And he may have gone about seeking change in a way I can only describe as retarded, but dammit if he didn't start a revolution that saved us.
Oh and the next time ops attendance seems a little down be sure to remind everyone, it's only summer.
---
Chapter 5: The Koperis Revolution
Summer 2013
Then they came for the casuals, and I did not speak out—
Because I was not a casual
Subchapter 1: The Casual Experience Inadequacy
Summer 2013
Though I talk a lot about the divisions in this period it was probably the casual players that suffered the most, we mostly ran DIG only platoons mid week but we ran the occasional open. Our casual player base had no platoons to play with during ops time, prime time 2 days a week. They also were looked down on by more elitist outfit members and many who had joined day 1 due to our open platoons and casual nature were no longer enjoying how we played.
While Bishop and Sahifel undoubtedly did much to enhance the gaming experience of the division players, perspicacity is important to be maintained. And this improvement did come at the cost of the casual player base's experience.
This may be difficult to believe but at this time in our history our outfit had a rule, not only did you have to sign up to our website before you joined. You also had to be on teamspeak at all times while online. Now I don't personally enjoy solo gameplay but many people do, often some members hop on to play for short intervals after work and such. And the last thing these casual players want to hear is "get on TS!".
Further more once you did join teamspeak in the hope of playing with people you might find that most members were in the griffins hanger or the titans lounge playing in their small squads. The large scale combat and regular open platoons simply did not exist any more within our outfit, and 4 months after DIG had become a closed outfit, casual players not committed to any division were practically extinct within our outfit.
Subchapter 2: The Koperis Revolution
Summer 2013
This chapter has been very frustrating to write, after talking with nearly 10 community members that were directly involved in the events of the time period in question, I've only managed to get patchy reports. To be fair it was 2 years ago at the time of writing and I barely remember myself. Still we've managed patch together a rough version of events, much in the same way a group would after a very heavy night on the town.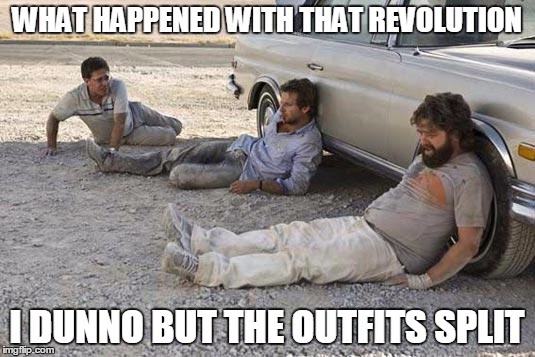 In the previous chapter we discussed how tensions were building and as the beginning of summer was over cracks were truly beginning to show. Many debates had been raging on our forum, people were angry, they wanted change. What change? Well errr, no one agreed, but they weren't happy and things needed to change. A great problem we faced was that of the Titans, their division's play style posed a problem for our outfit, we no longer had any core infantry for capping bases.
A few people on the forum started discussing this, as I mentioned in the last chapter this culminated in a thread being deleted. Well someone was not happy with that, not happy at all and his name was Swanzz. Swanzz was incredibly vocal about how it was wrong to censor discussion and had very public arguments with Bishop and Sahifel about how they shouldn't have complete control over everything, censorship was bad and that someone needed to watch over them. (See Chapter 10 for ironic foreshadowing) Well after few weeks later Swanzz got his wish. Sahifel had gone on holiday and in his absence Bishop asked if he would be willing to serve as a temporary community admin to help out, a position he never relinquished.
While nice that a self proclaimed man of the people was now in an admin position this changed nothing for our current situation. And you remember how I just off-handedly mentioned Sahifel was on holiday? Well consider what that ment for a second, the entire sheperds division had just gone afk for weeks and no one remained to lead ops. Well one man took action where others wouldn't; during ops time Koperis stepped up to the plate and declared he would lead an ops.
In the past Koperis had been very vocal about how it was stupid we only ever have one guy lead ops and Sahifel had not even let him sit in on his leading so he was going into an ops with many experienced division leaders expecting the quick orders and detailed instructions they had grown accustomed to. Of course this was an insurmountable challenge and sorry Koperis but it was about the worse ops I've ever taken part in. I just remember being on the wrong end of a farm while Koperis uttered the immortal phrase "I calculate we have a 30% probability of capping this base, but I still have a 60% efficiency with my scope". He's a sniper, that information reduces nonsensical nature of that sentence by 5%.
Well Koperis certainly wasn't the man to lead us through this, but he did spark a revolution, a fact I should point out he denies to this day. Now Koperis has the uncanny ability to talk, he's like a radio, and he can talk your ear off about various topics. Now in this period the hot topic was threefold: recruitment, titan playstyle, lack of leadership. Well Koperis kept talking about these points and many people begun to listen, forum threads were started, discussions were had on teamspeak. What could we do to change our situation?
Well this is a part of our history where every story has two sides, luckily though no one fully remembers either side, so I'm just going to write what I know.
Swanzz the newly appointed admin decided that this rioting going on in our community must stop, people were getting riled up, it wasn't productive and new forum threads were opening every day "change the titan playstyle" was a common chant. And in his eyes there was one man to blame Koperis. I remember sitting in a channel with Swanzz and Koperis, Koperis was extremely angry that a post of his had been deleted, while Swanzz stated "One guy gets everyone riles up for change and it isn't good, if I have to ban one guy for the sake of the community I'll do it". At the time I pointed out the irony that he himself was angry about censorship a few weeks prior.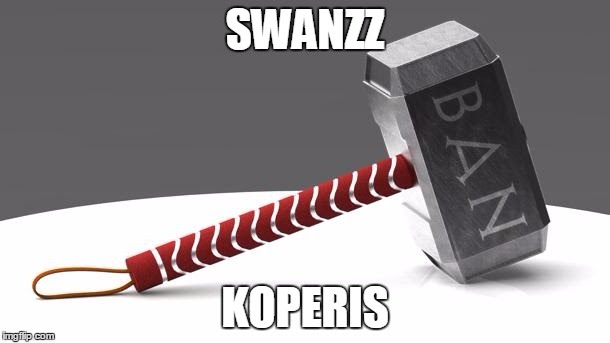 Now I should say from Koperis' side he denies causing any revolutions, he says that most people came up with their own ideas, and when asked they just said they were his ideas, but I personally think he underestimates just how much he was talking in this period. What I can say with certainty however is that the solution to our issues came from an unlikely source: some guy, I don't know his name, he was a random guest I think. So for convenience I will name him the Bob the Saviour.
Bob had an idea, apparently he played WOW and in that game his community had two guilds. A casual guild that had lots of people in, they trained new players and casual players often stayed so when they logged in every few weeks they had someone to play with. And also a more hardcore guild, the players that played multiple times a week and raided for hours would be recruited from the casual guild and move over to the hardcore one when they were ready. Why not do the same thing with DIG?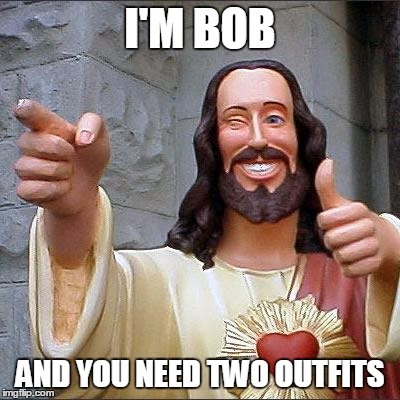 Well this idea was brilliant, in fact I remember feeling stupid for not considering it earlier. Dignity and I were chatting in a channel with Bob the Savior and Koperis and we thought this idea was so great we poked the crap out of Sahifel on teamspeak. He hopped down to our channel and after hearing our proposal promised to discuss it with the other leaders.
The solution to create a large casual outfit matching the original DIG was brilliant if you think about it. It would solve our recruitment problem giving us a steady stream of new players. It would solve the lack of ground infantry caused by the Titan changes, no shortage any more. And the casual members would once again be catered to. So after a short discussion amongst the division leads and admins it was decided to bring back the old DIG and form a new outfit DIGT for the division members.
While DIGT (DIgnity of War Tactical) now had DIG to back it up in ops their playstyle was still not very practical. It kind of felt like the divisions were trying to play ARMA in PS2. A problem that wouldn't be addressed for many months until, Notiz (An old Titans LT) and Justicia (the griffins leader) took over control of the outfit. (Chapter 8)
In the end I believe Koperis was the catalyst of this change, was it not for his inadvertent revolution with teamspeak channels full of angry people and forum threads full of profanity we may have been more apathetic in approaching the problem and our outfit may have faded out, it was certainly going that way. So all hail Koperis and Bob.
PS: Bob if you happen to read this and you are an actual DIG member and I just didn't know who you are, please let me know. Thanks.
---
Chapter 6: The Revival Of DIG
Summer 2013 - Autumn 2013
In order to rise from its own ashes a Phoenix must first burn
Late summer 2013, DIGT was created and the division members had moved into their new home. DIG however was left with a 50-100 man outfit, and 2 men to lead it.
Dignity, though a co-leader of the hunters division was a casual player by heart. And myself Samej321, a member of the Griffins. Why us? Well we were both competent platoon leaders and we were going to need as many of those as we could get if we were to grow back to our former glory. Well we had 2 things going for us which helped us surge back up to thousands of members within weeks.
Firstly we were lucky enough to start just as we became the EU recommended server (so more new members got directed onto our server). The second thing was the fact that no casual outfit existed on miller, not one, and certainly none existed among the VS. So assuming our old ninja inviting policy of sending outfit invites to whoever we met we quickly soared in numbers.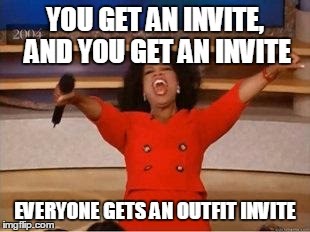 These tactics yielded quick results, and many of the old open platoon leaders upon hearing DIG was 'back' joined back up with us, however there were new faces too. Such as Kharonstyle, a new member that quickly rose to a senior officer position and then quickly up to a DIG leader with Dignity and myself. The three of us quickly had the outfit back to its old ways.
We maybe went a little overboard with the ninja invites though and I remember some people saying "for the thousandth time NO!!!!", so after our initial expansion of a few weeks we changed back to our normal policy of inviting anyone under br20 and just asking everyone above.
As we were back on the block VS began to dominate a lot, after all the casual player base while reduced to farming previously was now once again being used as a force for pwnage. This lead to a lot of hate. But hey don't hate the players hate the game, it's just built for massive scale action. So all was well once more and DIGT got a few members quite quickly too from our new outfit members.
To be honest this was a quiet point in our history after the DIG expansion so please enjoy a collage of some of the best hate we received due to our resurgence and continuing domination for the remainder of this chapter.
Anti DIG artwork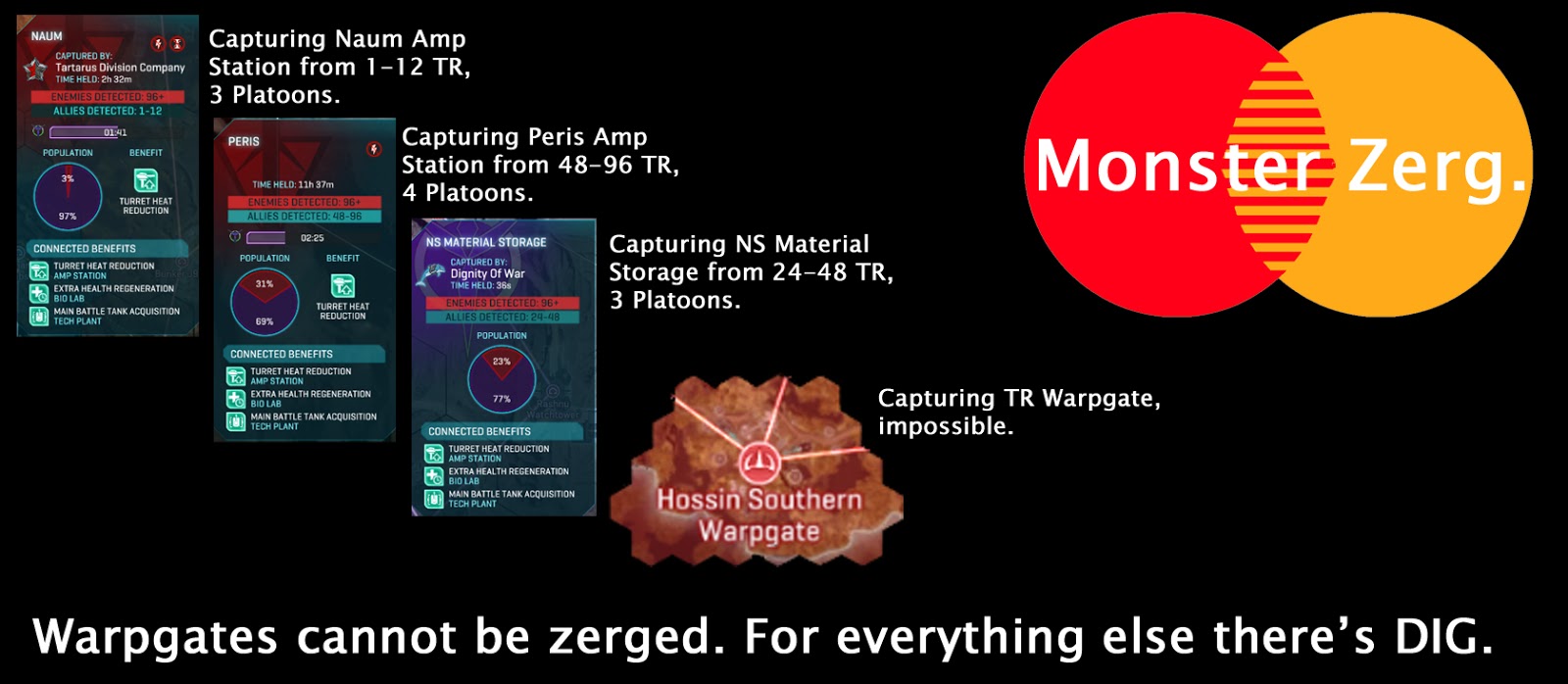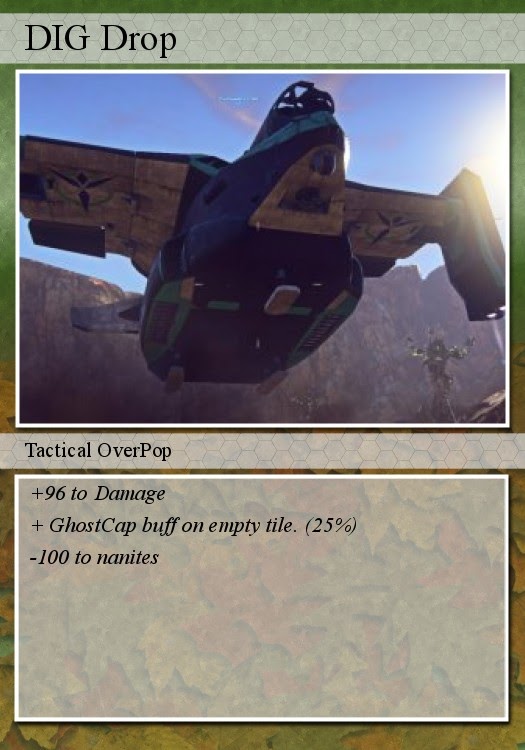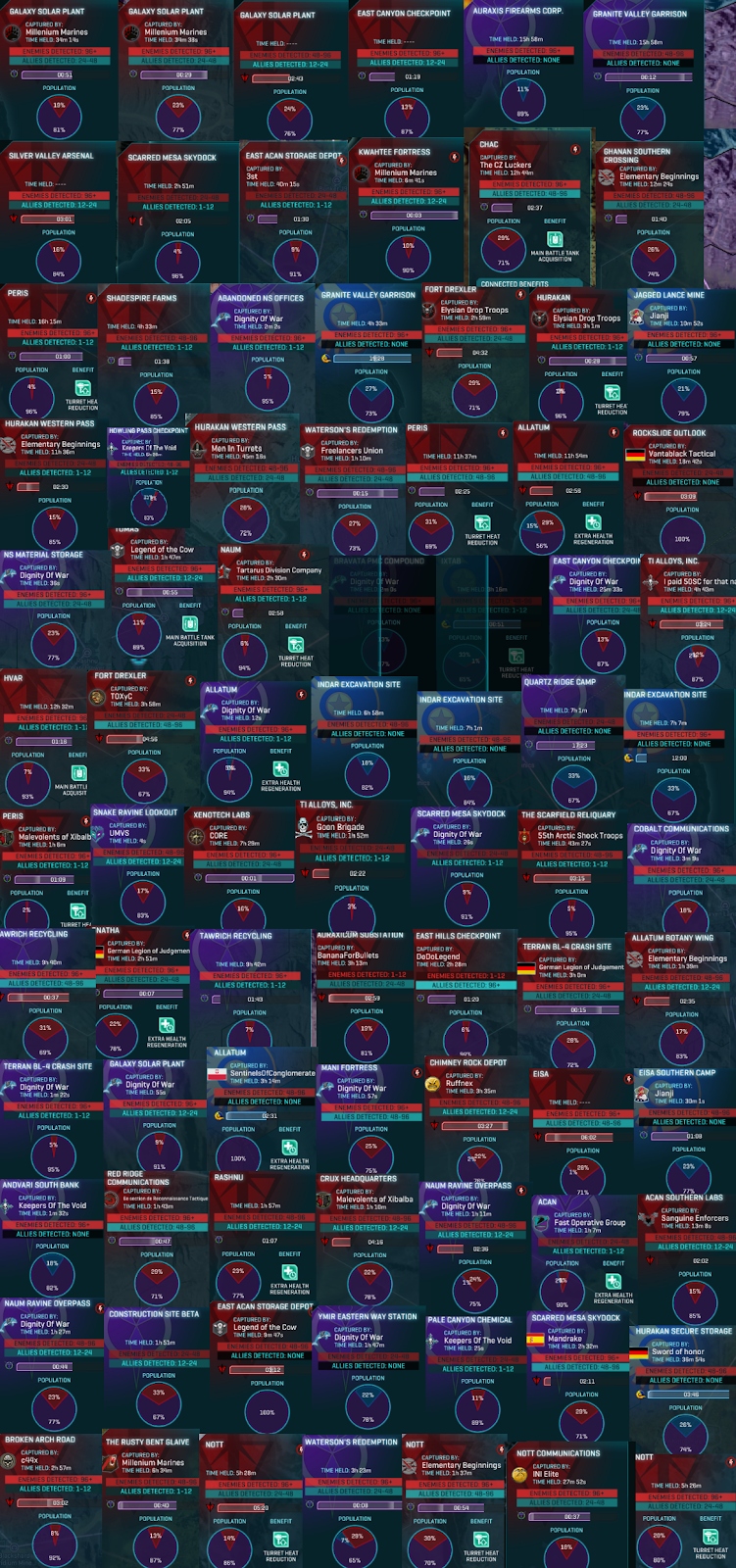 Anti DIG event event, #ATRA Lives
https://youtu.be/UUK9A3x4jHQ
Best Of Reddit:
---
Chapter 7: The Battlefail 4
Autumn 2013 - Winter 2014
It's fine to celebrate success but it is more important to heed the lessons of failure.
Minjond is the main character of this chapter, and he is a man we haven't come across yet. He described himself as a passionate stubborn 18 year old with too much time on his hands. Minjond (Pronounced min-yon) joined the DIG community like most in PS2, however in the weeks leading up to the release of bf4 Minjond looked forward to what was sure to be his favourite game. He was hyped, super hyped, all aboard the bf4 hype train.
Minjond got talking to a few other people in our community and they decided to try and start off bf4 as a recreational game. Of course this only needed a small number of votes and bf4 became a recreational game within our community. During the beta period Minjond and Sever Wielder Elsahorn AKA Spacerat regularly played with a few other members. Of course after hyping up even more the members of course wanted the game to become a full blown community game. The only problem with this was a matter of how we used to run our community.
While we are more democratic now and anyone can start to run an official community game, as long as they propose a valid game with a thought out leadership structure and recruiting strategy that has enough support in the community. This was not the case in late 2013, whether a game was promoted or not depended entirely on the admins. Unfortunately the wheels of bureaucracy can sometimes turn slowly and by the time bishop and Sahifel got together to have a meeting to promote the game 2 weeks had passed since its launch.
While Bishop and Sahifel agreed to promote the game, the matter of whether or not to allow it to run its own bf4 server was another issue entirely. Bishop and Sahifel were concerned the game might not garner enough interest or recruit enough members to warrant a battlefield server. There was also the matter of server ownership, Elsahorn was going to run the teamspeak server and as with all things Bishop and Sahifel were pondering exactly how they were going to maintain control over it, their vote was split over whether or not to launch a server. The tie-breaking vote then fell to Swanzz as the 3rd admin who stated "let there be light", and with Swanzz's deciding vote cast in bf4's favour a server was born.
The community bankrolled the first month of the server as a test, however it was decided subsequent months would have to be paid for by the bf4 members themself so the pressure was on. As we couldn't afford a 64 man server we were left with 32, this left us with the options of conquest or rush as a game mode. Minjond was a massive fan of rush from the previous game so decided rush it would be, kicking off our bf4 experience.
The game though was off to a dodgy start, the netcode was awful, the game client crashed constantly, the server crashed constantly, and even the game mode rush that Minjond was so excited for did not play well at all on bf4, it was really more of a 'conquest' game.
The game was definitely not performing as expected, and recruitment did prove quite difficult for BF4. About 90% of BF4 players were solo players, and getting people even onto teamspeak let alone into our community was very frustrating for the BF4 leaders. Minjond and Elsa managed to get 10-15 new members within the first few weeks of our server running but after this recruitment quickly tapered off.
To help with the servers day to day moderation and recruitment 3 new officers were promoted, Wabizke, Pelim and Glug. I wish I could tell you these 3 were the heros BF4 needed and turned the server around but unfortunately they all went afk within weeks of being promoted, along with Elsahorn due to IRL issues.
Well now it was just down to Minjond who then had to take a break due to finals.
Fast forward a few weeks and we're in trouble, Minjond comes back and is effectively the only officer, in his absence no one has been seeding the server (a process to get players playing on a server by kickstarting it with a few guys), the server had been mostly empty and the select few that were still playing BF4 were playing other servers.
Well this is perhaps where Minjond's stubbornness came in, as per our agreement BF4 players donations had funded(Dead link) the server, however we only had 1 month left and time was of the essence to prove it was worth continuing.
To be fair to Minjon he did go down swinging, starting a drama thread(Dead link) defending the flopped title in hope of getting more community members playing. However with lack of interest, no other officers helping him and the game being a hollow shell of what was promised, Minjond's spirit was broken.
At the end of the 3rd month of the server running we accepted it had to be shut down and called it a day. Some expected more from the game but it just wasn't to be.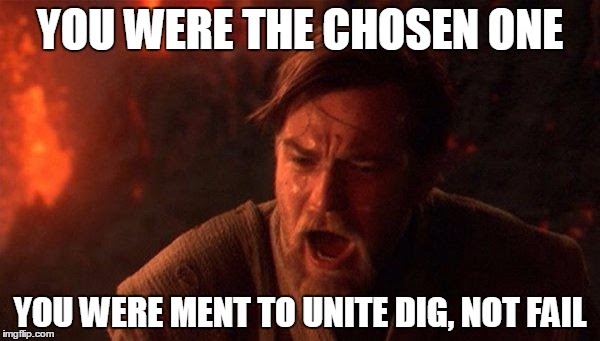 Well what can we take from this? Why is Planetside such a successful game in our community while other games continually and relentlessly fail, at the time of writing this in mid 2015 we've started communities in several games such as rust, bf4, archeage, firefall, ARMA, ultima online... BF4 was a great failure, undeniably so, and yet it is still the second most successful game we've branched into.
Well I personally believe there are 2 driving factors behind this. The first being that PS2, our main game, is f2p, so while we have an extremely large outfit in it and hence a large player base. A lot of these players are reluctant to play any game that is pay to play, such as BF4.
The second issue is community. In planetside you need to work together, period, if you're alone you can do nothing and make no impact, working together you get to know your outfit, make friends and get playing together. In games like BF4 this is hard to achieve. In PS2 we can have 3 platoons up so that's ~150 people playing together, in BF4 we had a 32 man server... and that is split into 16 man teams. If you couple this tiny player base with the fact it's a solo oriented game where you don't have to work together or use comms it's not hard to see why recruitment poses a problem.
So much hope, so much promise, but in the end just another failed game.
---
Chapter 8: The Reformation Of DIGT
Summer 2013 - Autumn 2013
When we are no longer able to change a situation - we are challenged to change ourselves.
This is a HUGE, topic. Featuring:
The end of summer along with the conclusion of the koperis revolution. (Oh you thought it was over, well not yet, there's more drama, more anger and more ragequits coming.)
1 squad leader providing almost all evening content.
The end of divisions
An 80 page document (you thought this book was dragging wait till you read that)
Another Outfit Split AND a Merge!
It was all kicking off for DIGT during this time period.
Subchapter 1: Summer...
Summer 2013
So if you remember from our last chapter the outfits had just split into DIG and DIGT, DIGT however was still not running regular ops, so we rejoin the tail end of the Koperis revolution. Koperis wasn't one to hold his tongue over an issue, particularly not one regarding the future of his outfit. And so he once again took to the forums, starting a thread and saying that this inactivity from the leaders wouldn't stand and he would lead another ops that evening.
Well there was one man who disapproved of this plan. Well to be honest after that trainwreck of the last ops there were multiple men. But one man in particular was speaking officially and it was Bishop. Bishop declared that only official leaders could lead an ops and it must be at least a division leader if not the shafel division (shepherd division... with one member... I will run this joke into the damn ground). Well Koperis was not best please with this, neither for that matter was Redzy.
Redzy was also a fairly loud and vocal player in this period. Unfortunately his comments were not quite as constructive as Koperis's, I can't much speak to Redzy's character as I did not play with him much but I can attest to his attitude in this period. And his actions I can only describe as toxic. Where Koperis was spouting ideology, discussing ideas and taking action, Redzy was constantly complaining. Nearly every comment the guy passed was negative and this quickly drew the attention of the ever vigilant Swanzz.
Swanzz issued Redzy with a similar ultimatum to the one he issued Koperis and declared that continued negativity was not productive and he would be banned from our community if he continued. While Swanzz was giving Redzy this friendly advice, Koperis burst into our channel vocal cords blazing. His thread had been taken down by one of the admins after Bishop had declared he would not be allowed to run an ops and Koperis was livid.
Well after much argument I can say nothing was solved in a ten minute shouting match, it was however entertaining, I was just sitting in the channel eating some chocolate cake while my galaxy was on standby outside of a base. Well Swanzz while a capable admin did not posses Bishops people skills. Bishop had a god like ability to calm people down, he came on and immediately quashed the fight with a calm stern voice and asked everyone to chill out. Koperis was still not quite happy and had started a poll on our forum just before the argument started asking if people would like to see him lead an ops again or something like that I distinctly remember the argument ending with "Well we'll just see what people think when they read my thread.... wait... you deleted it! You... Arghghgh!!!! *User Disconnected*"
Koperis did indeed attempt to lead an ops that evening and it was a lot better than the previous one, but after it was over one of the division leaders and bishop really weren't happy that he went off and did his own thing. Probably not so much that he did it but more so that he openly defied the leaders and was kind of encouraging people to revolt. In the end the Koperis revolution came to an end as its main catalysts left our outfit. Entirely by their own accord I should add.
Koperis had grown to annoyed with our system and joined the many people jumping ship to DWG, he would return to our outfit later with the death of DWG as would a couple of others. Redzy on the other hand stayed around a little bit longer, there was one conversation in particular held over him. He wasn't openly insulting people or breaking any rules. But his constant negativity was a problem and it needed a solution, could we issue someone with a warning simply for negativity? Even if it was constant? Well that problem solved itself too, Redzy wasn't happy with our playstyle any more and left for 252v (another tactical outfit on the NC side). Well two rage quits had ended the revolution but change was needed and it was coming as the burnt out division leaders finally relinquished control and handed the reigns over to Justicia (Griffin Lead) and Notiz (Titan's LT)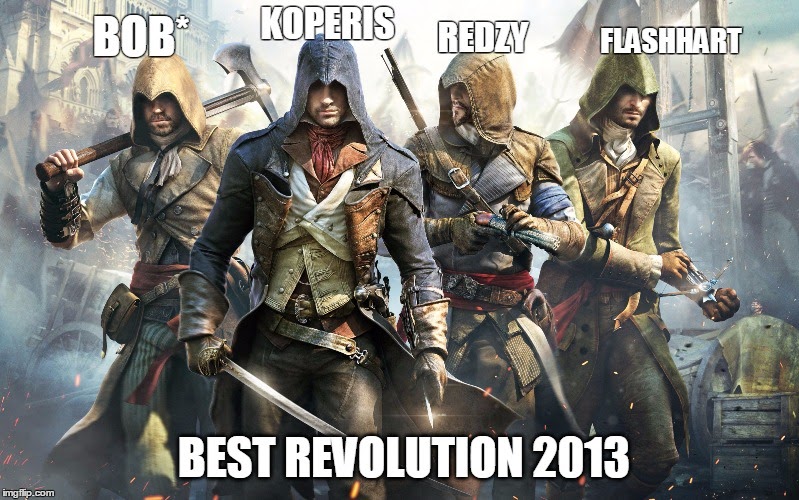 Dring the summer not much was happening for DIGT, there was only really one person leading with any amount of regularity and it was Purpleidiot. Purple was a chef (like a surprising amount of our members) and he had taken to leading teamspeak squads in the evening. He didn't like large fights, or leading anymore that 11 other guys, but almost every night for several hours Purple provided late night content for teamspeak members. His squads were named the Late Night Spandex Service, and for a long time this was the only content provided in DIGT.
The DIGT leaders wanted to reward purple for his actions but he was a member of the wraiths (at this point the wraiths were all but disbanded and were disavowed as a relic of an age before lattice lines), as such a special rank in DIGT was made just for him and purple was christened the late night lieutenant.
Unfortunately like so many other people in DIGT (particularly the officers) he eventually left onwards to INI (tr elite outfit), I might write about INI at a later date but suffice to say after purple left his attitude changed somewhat and eventually a year or so on he was banned from our forums for overly derogatory comments and the like. Still he provided many hours of enjoyment for our community members particularly so in this period and deserves an honorable mention.
Subchapter 2: Notiz And Justicia's Reformation
Autumn 2013
At the end of summer 2013, around the first anniversary of Planetside 2 the 'new game hype' was mostly gone and participation already started to decline. It was getting more difficult to work in divisions (especially the armoured division named 'scorpions' was lacking). A rework was necessary and the leadership agreed to do so. Together with division leaders and lieutenants, as well as motivated members, a massive document was created to function as a blueprint for the reformed DIGT, including forum layout, teamspeak icons, certification requirements, everything. There are other documents as well, such as a 15-page document for specialist training.
DIGT's shake up was very tacit but I'll try my best to explain this. The basic scope of the changes was a shakeup of the old division system; simplified the old griffins became the 'pilots' division, and all other divisions were merged into 'paratroopers'. This moved DIGT away from a combined arms doctrine more into the field of QRF, a role it later took in several server smashes. Not only were almost all of DIGT's forces now in a single force that pulled vehicles situationally, the class balance within the paratroopers was also addressed with the introduction of specialists. An example of the specialist system in action involved adding letters to the end of your name on TS, you could only add the special mlg letter if you had maxed out the relevant certs for that class and had a final training sign you off. So say I look in my squad and see a guy called Bob [XHM], I now know immediately that not only does this man goes by the pseudonym of "Bob", but also he is capable of pulling a Max, Heavy or Medic at a moment's notice.
You can see DIGT were very ambitious. At the time of this reform, the then combined leadership of the old DIGT (division leaders/lieutenants) voted on who should be the new DIGT leaders, and Notiz and Justicia were selected. The reformation of DIGT was to make it better, more unified, and a stronger and active force on Miller VS. Not all of DIGT's plans came to fruition or were equally successful. As time goes on, participation declines. It is also always difficult to find people stepping up to do all of the jobs. You can see that DIGT had several Lieutenant roles that were never implemented, for example. All in all though, the reformed DIGT was a success with its new ground force and air force. They kept going strong in that way for another year. Another event of note during this time of course was IoVA merging into it and with that the addition of Maelstrome to the DIGT leadership team (he first joined as Lieutenant and quickly became Leader).
On the reformation Justicia later stated: "Together we put a lot of work in DIGT and I'm proud of what we achieved with the reformation."
Maelstrome later stated: "We were very very ambitious with what we set out to do and not all of it worked"
And Koperis later stated: "It was retarded that specialists had to do a special training to be signed off, I mean heavy specialist for example just meant you had the maxed out certs. Most specialists didn't even have trainers or proper trainings."
Subchapter 3: The IOVA Merge
Autumn 2013 - Winter 2013
Autumn 2013 and in an outfit that was currently called EMLD (later to be changed to EDIM) drama was afoot. MrKoronas the outfit leader was butting heads with the outfit co-leader Maelstrome26. MrKoronas had formed and lead this outfit since beta, Maelstrome had recently been training a small section within this outfit. The tactical arm of EMLD consisted of a small group of tactical players, Maelstrome had been regularly leading trainings in EMLD and deveolping this tactical section.
However all was not well Maelstrome was not happy with the state of things in EMLD, in particular Maelstrome wanted more power, he felt that as he was pouring a lot of time into developing this tactical section then he should be granted control of it. However he had to run all changes by MrKoronas, while Koronas felt that as he did not personally see eye to eye with Mael and moreover didn't trust him he was uncomfortable assigning him more power.
Well as a side note as you all know I do try my best to give both sides of a story a fair shout, however after speaking to both Mael and Koronas their stories largely line up, giving this drama a 3/10 on the llama scale. MrKoronas stated things very clearly that he was not the kind to stir up unnecessary drama and he saw this split as a result of personal differences between him and Maelstrome.
Returning to our story however Mael was about to go nuclear in this small skirmish he and Koronas were having. MrKoronas asked Maelstrome to stop pulling tactical guys out of EMLD platoons to go do their own stuff. He felt that the segregation forming wasn't good for their community (An issue we ourselves have faced in the past with DIG and DIGT). While Mael was becoming increasingly frustrated, he felt like all his work was going to waste, he wasn't being listened to and was not happy at all.
Well my friends a full blown rebellion was then staged. In one of the greatest dick moves recorded in the Book Of DIG Maelstrome posted a forum wide announcement on EDIM's website; the announcement stated that everyone should leave the EMLD outfit and join a new outfit formed by Maelstrome IOVA. Of course a lot of the guys from the tactical division left with Maelstrome to this new outfit. MrKoronas took this as a huge blow personally, he obviously felt betrayed by the co-leader Maelstrome and felt as if he had failed as a leader in holding his outfit together. He stated that things have never been the same since, and this event kicked off a slow decline that has led to EDIM effectively ceasing to exist as a PS2 outfit.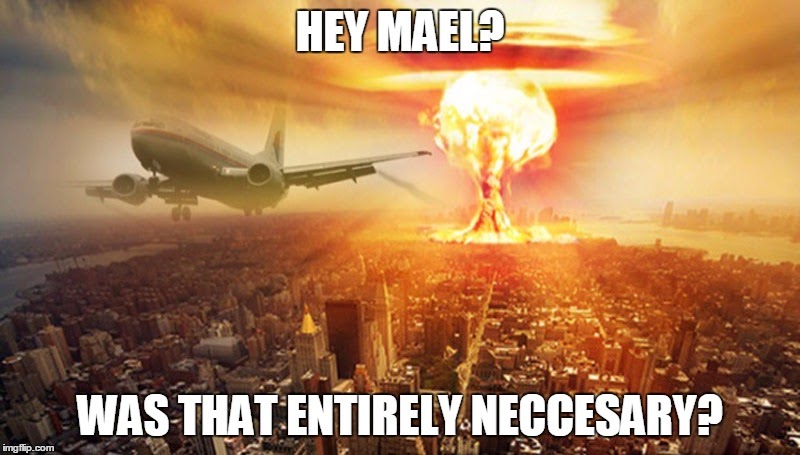 While that was happening IOVA gathered 22 members from EMLD according to Maelstrome, they then started to grow on their own. The outfit was of course largely tactical as it was formed primarily of the ex member of the EMLD tactical branch, meaning that this oufit was a perfect partner for DIGT. DIGT and IOVA started playing together a lot in ops and eventually Notiz (DIGT ground leader) and Maelstrome (IOVA leader) got talking.
Notiz and Mael were talking about how Mael was running trainings back in Emerald Immersion, they concluded that their outfits were largely similar and had almost identical aims. So IOVA a few months after being formed merged into DIGT, bringing a few dozen new members into our community.
Of course the IOVA members were granted special privileges and allowed to bypass the usually stringent entry requirements of DIGT. Maelstrome was promoted to a ground officer into DIGT, and soon after Notiz became less active in the outfit eventually stepping down leading to Maelstrome skyrocketing to DIGT ground force leader and soon after rising to a community supervisor.
Well from all of this I can't really speak to what happened with IOVA leaving Emerald Immersion, but they eventually became part of our community bringing many loyal members and officers with them that still are largely active to this day. So this was undoubtedly a good thing from the standpoint of the DIG community at least, and people are of course welcome to make their own choices and play in whatever gaming group they want. Was it entirely necessary that the IOVA members went out of their way to get as many members of the old EMLD to leave with them as they could though? I dunno, I'm just the guy who writes about this stuff
---
Chapter 9: The Leadership Big Bang
Winter 2014
If the big bang was 1 part in 1,000,000,000 more or less powerful, life as we know it could not exist
Swanzz the banheavy admin once said upon the book of DIG "History should be told by someone that experienced it not by someone that was involved in it or even caused it. So Samej should be the one to write it.". Well this is probably the one chapter that breaks that rule.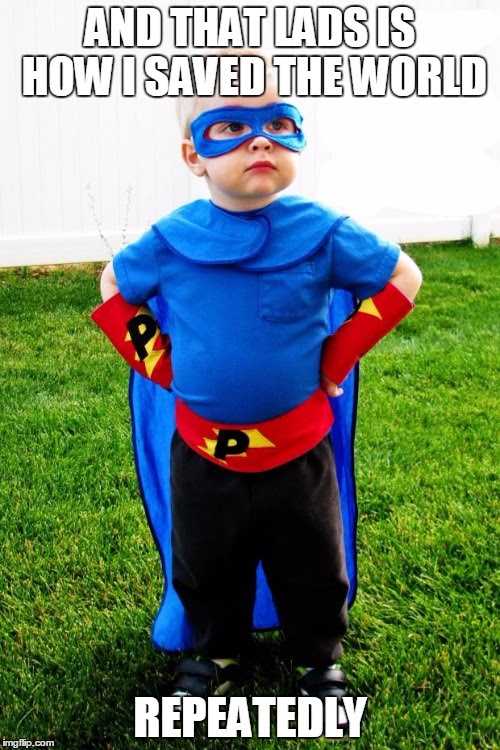 Winter 2014 came with serious problems for the DIG casual outfit, very serious video game problems. Out of the 3 leaders Dignity had gone afk to attend university, Kharonstyle had also been heavily engrossed in college, and only I Samej321 the 3rd year physics student remained.... Somehow... like seriously where did I find that time I had a gf and was out at parties every night it's surprising those guys gave me a degree to be honest.
Well anyway for some reason in this period with Maulrex gone, Dignity gone and Kharon gone I was the only PL. It was litteraly me coming online every day or two to lead. The outfit was dying something had to change. I had a chat with Sahifel about our predicament and we both agreed that the issue was the lack of leaders, more leaders bring more members, some of whom become leaders. Well Bishop and Sahifel previously held a policy that they had to meet any people put up for promotion in our outfit, Sahifel agreed to waive this policy with me granting me 'emergency powers' to rectify our situation.
This had become my meta game, I was no longer interested in capping bases or locking continents. My opponent was the apathy of human nature and my mission was to see that our outfit did not die. But what could be done? I considered perhaps leading platoons keeping the ninja invites coming and maybe hold our membership levels steady at about 30 online prime times. But I instead decided to go after the problem's core, leadership.
Whenever I popped online instead of leading, I would see if anyone else was leading. And quite often I was in luck, there were one or two people semi regularly leading by just the grace of waypoints, the occasional spout on platoon chat was also a rare sight. So I did everything in my power to get these people on TS and help them to become better. I also found that there were quite a few extremely good platoon leaders that did not have any outfits at all. I convinced them to join DIG often with the carrot of officer positions that I now had the power to hand out and pretty soon we started to get a full roster again.
A few notable PL'ing members joined and quickly rose through the ranks in this period, the most notorious of which was Evilanarchics. Evil was a decent platoon leader and was also fairly power hungry, he had an urge to be promoted and often I would regard that as a gigantic red flag however beggars can't be choosers and an officer position is indeed what he got. Within the space of a few months he quickly rose to the rank of leader (A position we would ideally reserve for members of over 6 months).
But for a time Evil was truly a good partner, during the leadership big bang he even helped me promote others and our leadership roster was once again filling out. In the space of about 2 months we went from literally just me and my $10 headset to a group of 15 competent PLs and SLs and this allowed our outfit to once again grow naturally.
We were lucky that we didn't have any competition in this period, if KOTV (see chapter 12) had existed on our server during this period I have no doubt our outfit would have died. But we were the only casual outfit and the new leaders weren't too tricky to get a hold of luckily. Still during this period 1 platoon was up at a time max and you were lucky to see that, so our outfit could not really fulfill its goal of massive scale combat nor did we have any notable impacts on fights during these dark days.
Well I've noticed this topic is very short, I can kinda condense it into one sentence: Outfit dead so Sahifel let Sam promoted whoever the fuck had a mic and got a load of people leading. 4-6 months into one sentence right there, I could talk about Evil a bit more but that's a huge can of worms that I think that would warrant its own section and I'm not even sure if I'm going to do it. This period stretched out a while and was a massive deal and yet it's kind of hard to expand upon beyond that. Maybe sometimes short is a good thing. Samej out
PS: I'll tell you what else notable was happening around this time. Every fucker out there was singing gangnam style
---
Chapter 10: The Hanger Conspiracy
Winter 2014
Then they came for the community funds, and there was no one left to speak out for me.
Oh yes it's that chapter you've all been waiting for. The single most dramatic moment in DIG's history. This is a tale of community funds, the fall of admins and internet spaceships.
So at this point in our history we had 3 tiers of community leadership, supervisors (same as supervisors today but we didn't have much of a say), managers (glorified supervisors, they actually could see what was going on but couldn't do much) and admins (Swanzz, Bishop and Sahifel). In this time we didn't have regular community meetings, supervisors didn't have an equal say in community matters, the admins reigned supreme.
So one day Swanzz announced he was stepping down. This came as a great surprise completely out of the blue and said that the reasons would become clear soon. All shit was about to break loose. Apparently Bishop and Sahifel had done something Swanzz found so completely outrageous his only reecourse was to step down immediately as community admin and announce that he would tell everyone why soon if bishop and sahifel didn't.
Swanzz then of course immediately shared his reasons with the community staff. Apparently Bishop and Sahifel had taken $300 from our community funds to buy an internet spaceship in star citizen. This was a spaceship we couldn't fly, in a game that might not even come out. Now I still don't quite understand this all but I'm going to do my best to explain.
In star citizen (a crowdfunded game still in development about internet spaceships) you had the ability to buy internet spaceships that were going to be built. If you bought them early you got a thing called LTI (life time insurance) that lets you keep the ship if internet spaceship bad guys blow you up. Now the offer of LTI was expiring on this particular ship and when Bishop and Sahifel were chatting one evening they decided they must have this multi crew spaceship in this game which wasn't out in the hopes that one day we could fly it within our community.
With Sahifel not having the cash on hand, he and Bishop thought it would be a good idea to use 90% of our community funds to spot Sahifel the cash. Bishop personally guaranteed the loan and later said if Sahifel couldn't repay it by the weekend he would. Unfortunately though they attempted to contact Swanzz via.... Whatsapp.... Apparently that's how they rolled, he wasn't available and as the LTI was about to expire they pulled the trigger and bought the internet spaceship.
Well the issue was that the spaceship of course belonged to the account of whoever bought it, and while it may have been intended for use as a community ship it undeniably belonged to Sahifel. People were naturally pissed at what was undoubtedly a financial 'dick move'. So about a day after this came to light within the community staff Sahifel and Bishop concluded what they did was wrong.
The Community staff was then rustled into an emergency meeting.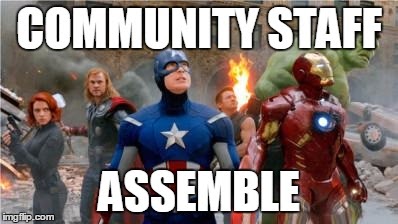 The meeting was very emotionally charged, Elsahorn (community manager, teamspeak server wielder) was about to kill someone, Sahifel was very upset. Flash and I were encouraging people to calm down and we could discuss it later. Bishop and Sahifel were in the middle of a standing down speech when Justicia (community manager) came online, said what the fuck, and rightfully insisted the meeting was called off and we discuss it tomorrow when less emotional.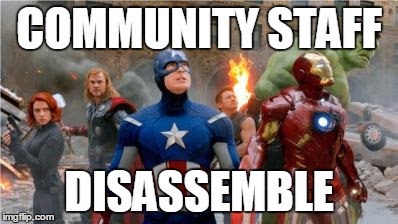 A few good points were brought up the next day.
Such as is it not slightly irresponsible to stand down so publically and dramatically before we can talk it out Swanzz?
Why the fuck do we need a god damn internet fucking spaceship we can't fucking fly in a game that might not fucking come out?! FUCK!!!
If Bishop guaranteed the loan, why not just give Sahifel the money.
Well a few things were decided in that meeting, and our alterations did change the community for the better in my opinion. But first we decided to go public, Bishop and Sahifel posted very public apologies on the forum. The opinion of the community by and large seemed that people thought they should stand down as admins though they could remain in the community. But a day later they announced that they were leaving our community altogether. Personally I didn't even think they had to step down, everyone makes mistakes, and though they may have inadvertently committed embezzlement. It wasn't really intentional, just stupid.
So the changes we ended up making as a community because of this incident are as follows:
Manager Rank Abolished
Justicia and Maelstrome to admin
Swanzz restored as admin
Bishop and Sahifel stepped down
Monthly community staff meetings
All community staff (admins + supervisors) have an equal vote on matters
Game leaders (not necessarily community staff members) now have full control over their games
Community funds now regularly reported on by treasurer
So basically we've moved away from our old dictatorship system which served us well in the early days but wasn't fit for a larger community.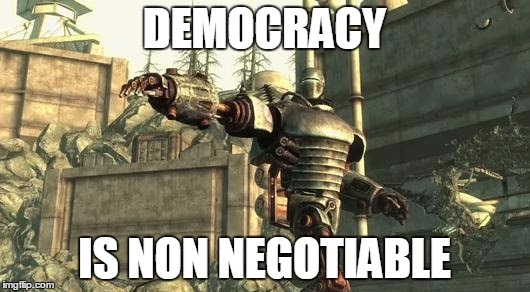 ---
Chapter 11: Rusting Away
Winter 2014 - Spring 2014 (Rust)
This Chapter has been lost, no traces remain.
---
Chapter 12: The Clash Of The Casuals
Autumn 2014 - Spring 2015
Success is not final, failure is not fatal: it is the courage to continue that counts.
In terms of drama this is probably going to be one of the juiciest topics. It's also more of a DIG topic I'm afraid, sorry DIGT if it feels like I'm skipping some parts they were involved in. This is a story of DIG's struggle against KOTV and our eventual victory.
Subchapter 1: The Merger Smash
Autumn 2014
In autumn 2014 just about a year after the games release player levels had dropped for planetside 2. Even the crown barely had 96+ casuals grinding it, it was time for some server merges, and our server miller was set up to be merged with the woodman server.
Our story for this chapter begins on a planetside 2 server. Not a server like any other though, this was the Jeager server. It's a private server on the live client used for community battles, and this was the most important fight any of us had taken part in. It was the merger smash between woodman and miller.
The merger smash was a very special server smash, it was a contest between miller and woodman to decide who would get to keep their server name. If memory serves it was a match of about 300vs300, or something like that, the point is that it was larger than your usual server smash. And of course everyone wanted to take part. There was a large drama about our selection for our servers roster. Places were to be assigned by outfit, and in a meeting one of the INI leaders lead the casual-hate.
There's a reason DIG has sketchy relations with INI Elite. INI is a very small outfit and they like small fights, of course a DIG platoon or two dropping on your head will ruin said fight so they're not a fan of that. A lot of DIGT leadership has left in the past to join INI so it's also only natural there's some rivalry. But the constant negativity and degradation of INI members towards DIG members on social media sites and ingame in yell is the main reason.
So this INI leader guy was suggesting that we pick out outfits based on a vote, or simply pick the most hardcore. He wanted to win this smash to keep miller's name. He made a particular note of saying he didn't want DIG casuals playing, or a new outfit that was formed a month ago to take part. While his outfit about since launch might not get to play. I myself attended this meeting of miller outfit leaders and I am pleased to announce that he did not get his way, most people just wanted a randomized draw. We all thought it would be the fairest way of drawing the roster.
It was DIGT's very own Justicia as one of our server's reps that held the draw. He put all the outfits into a randomizer aaaaaaand. DIGT popped out as number 1, DIG popped out 8ish guaranteeing us a spot. INI came about 30, yeah, they weren't playing. The INI guy immediately had a tantrum and even called foul play, suggesting the result was fixed. If it was it was a bold move putting DIGT 1st Justy.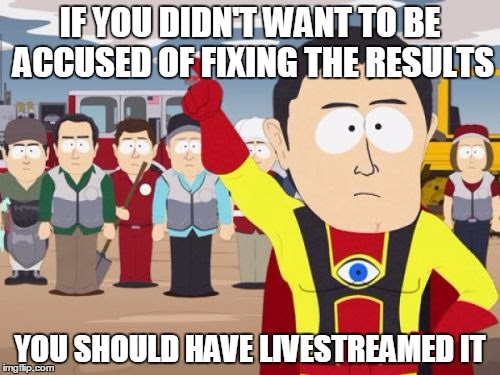 Well INI then had one hell of a tantrum and even pulled out from the air squad which a few of their members were a part of. They even got told off for offering to play for the other side, they were very butthurt. Returning to original train of thought, the server smash. DIGT performed as you would expect, they played a pivotal role acting as a quick response force and I'm reliably informed they kicked absolute ass down south. DIG on the other hand... Well this was our first ever smash, I was the squad leader as I was the only one with any form of competitive experience, and we missed all of our platoons trainings due to scheduling difficulties.
Well we may have missed all that but it's the night of the smash!!! Time to get hyped. As we gathered up it became clear some people weren't going to show. Perhaps it was my fault for ever thinking tindo10 our resident.... recreational chemical enthusiast.... would be reliable. But as for the other 4-5 guys that didn't show... Well I couldn't of accounted for that. Well we were off to a bad start, 4 men short of a squad and looking like morons. But luckily this was an event which we as a server had prepared for, we quickly rustled together some reserves, which were french. Upon being asked if they could speak english, the answer I was greeted with was "mostly, just give us waypoint". Fantastic...
DIG was embedded in a full platoon tasked with holding the northern lanes of hossin. While DIGT was jumping around down south capping bases and taking glory. We were doing everything we could to hold our lanes against what was objectively speaking a better platoon. But somehow we held our ground. The southern lanes of Woodman caved and the day was millers.
So we had won the fight, the newly merged server would be called miller, but the war wasn't over. Not for DIG.
Subchapter 2: The War
Autumn 2014 - Winter 2015
When the server merge was announced we had a short time to prepare. We had grown accustomed to being known as the biggest baddest outfit on the server, smaller outfits hated us, we were blamed for all zergs, to be honest it was fantastic. Everyone knew who we were and you can't buy that kind of publicity. But on woodman there was an outfit even bigger than us, and worse still it was VS!
This would not do, we couldn't be number 2! DIG leadership agreed that we had to do everything in our power to hold onto that number 1 spot. And so we started the grind. We started running our platoons into overdrive, in particular calling out a recruitment drive every few hours in an attempt to bolster our numbers. Alas it wasn't quite enough KOTV had the same idea and upon merging they had slightly more active member than us. (At primetime they had about 70 online vs our 50-60)
While we were not the biggest, we were initially very friendly with KOTV leadership, finally a brother in arms, the only other large casual outfit on the server was VS and co-ordinating in leaderchat there was no base we couldn't cap. During this period DIG and KOTV both regularly ran 2-3 platoons at primetime. Even at 2am we still both had full platoons, a phenomenon some leetfits despised. There was much hate directed towards us on social media, other factions practically gave up on alerts, no one could beat DIG and KOTV's combined might. I wish I could show all the rage directed towards us, some of it is hillarious but I'll settle for one particularly high effort piece by Seb[ABTF].

Heh, pretty funny right. Now as you may or may not know I run a semi succesful ps2 youtube channel, and on this channel I host a series called the ps2 top plays. A series where players from the planetside 2 community can showcase their best clips and it's very popular, everyone in the community loves it. As such many players from the community submit clips to this series, and I do try to provide feedback so people can understand why I wouldn't accept a clip. So why am I mentioning this?
Well Seb, once sent a clip in of him solo daltoning daddy in an esf, dalton clips aren't particularly rare and I told him that unless everyone knew who daddy the famous 40KD bailer was the clip wasn't even particularly special and I was trying to cater to a more casual audience, but if he had multiple dalton shots I'd be happy to show a clip like that. Seb then flipped out, he sent me very rude emails claiming I should use formal language in our correspondence, I suck dick, and daddy was in fact a honourable pilot. He then also led a personal attack from ABTF against me claiming I am arrogant. So I may or may not still carry a personal grudge against the man. This I admit, may had motivated me to craft an equally high effort response to the anti DIG propaganda.

Pretty funny right? I thought so, we still do have more leadership helmets than anyone else in the game btw. It's standing at about 8ish at the time of writing this I think. But anyway back to planetside, we are now going to venture into a dark time, a month or so after the merge. We my friends, had problems. A lot of our regular platoon leaders like fluttyman and maulrex had taken an extended leave, we only ever had 1 platoon prime time, maybe 2 if we were very lucky.
I've always said it has a knock on effect, without platoon leaders you don't have platoons, without platoons we don't have new members and people on teamspeak, without people on teamspeak we don't get new leaders, without new leaders old leaders get quickly burnt out. In chapter 9: The Leadership Big Bang, we suffered a far worse occurrence of this problem. We had been through it once before and we'll get through it again dammit, but last time we didn't have the towering giant KOTV leaning over us. Now we had to compete for the casual and new members.
In Fact I remember one evening during a community staff meeting upon being asked how DIG was faring responding with "we're fucked, we've lost the zerg war".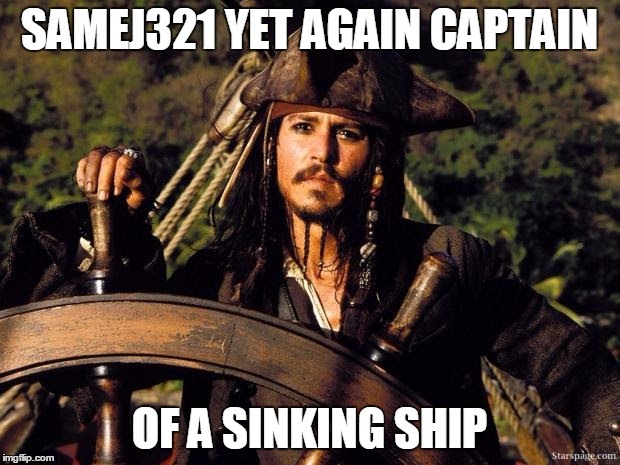 Of course during these dark days we were no longer the dominant presence on miller and many more outfit base caps fell into KOTV hands. This would not stand! The DIG Dolphin demands to be proudly displayed across every banner in auraxis!
I remember DIG leadership going into overdrive in this period to encourage new platoon leaders, luckily though unlike in chapter 9 I did not have to do it alone. Warcore was there actively encouraging people to take the reigns, and with his efforts a few more people became more confident with platoon leading. This helped us get to a point where we were able to field multiple platoons again. However we would not overtake KOTV through sheer skill alone, in the end it was luck which intervened.
Two things happened to change our situation which led us to overtaking KOTV a couple months after our issues started as we were approaching christmas. Firstly Fluttyman, the man of flutt zerg master supreme came back to planetside and started leading platoons in force. You wouldn't think 1 person would make any sort of difference but then again you might not know just how much Flutty plays, and when he does play he's almost always leading. The second random occurrence was on KOTV's end.
KOTV runs things a little differently in terms of platoons than we do, first you're not allowed to lead a platoon unless you've been signed off, and secondly if you are signed off you're often forced to lead, as in lead a platoon right now or we kick you from the outfit. It's an insane methodology which led multiple platoon leaders of theirs to stop leading, and of course when some stopped the burden became greater on the others, it's a knock on effect and they ended up with only Viveldop left. A veteran leader who had always been quite friendly towards us.
With KOTV still having 60 guys on at primetime and maybe 1 platoon up if they were lucky we decided this would be a good time to approach them with a merger proposal. After all we were growing quickly, had more than enough platoons and often their members joined ours anyway. I initially approached viveldop who seemed to like the idea, about 90% of KOTV and DIG members we talked to like the idea. So we ended up drafting a proposal.
The proposal was quite generous, the TLDR was we'd give their leaders leadership positions in DIG and ferry all other members over to our outfit. The only problem was the guy incharge. KOTV had two leaders, one by the name of chickencurrys who was mentally unstable always shouting at people and didn't play anymore at all. The other was named madalmog, an absentee leader that retained his position, returning very rarely to oversee the outfit he was contacted with our merger proposal.
So after notable objections coming only from sakura (a junior officer in KOTV) we all thought the merger was going to go through. So one evening myself, evilanarchics and warcore all sat down with madalmog to work out the merger details. We had all the leaders on a channel in our teamspeak and we thought the deal was as good as done, but then something surprising happened, Mad said to us "I have read your guys proposal, and yeah no", um I'm sorry what? We thought the meeting was just to work out details so we were naturally surprised, KOTV isn't democratic in the way DIG is. They don't have game/community leaders that represent their outfit members. They have 1 powercrazy guy in charge who leads like a dictator.
It turns out despite most members wanting the merge, and less but still most officers up for it. Mad of course had final say, and while we thought it was already practically agreed, madalmog had come out of another absentee period to shoot the merger down. Wanna know why? Well I promised you guys drama and here it is. Perhaps he was concerned that many of his officers had poured time into building a name for his outfit and didn't want to see that go to waste? Nope that's not it. Was he concerned that some casual members wouldn't migrate? Or perhaps wouldn't be welcomed with open arms? Nope and Nope. The reason my friends that he protested was "legal responsibility". Um I'm sorry what? (A growing theme during our short meeting) Madalmog cited the need to keep "legal responsibility" of his outfit, like the dude thinks he owns a copyright trademark or something we honestly couldn't get the true meaning out of him.
So why would he need such "legal responsibility", well it turns out he's making a mobile phone game or something like that, and wants his members to buy it. Yup. He litteraly said he wants to keep the big outfit so he can sell his game on their website. Dafuq. Of course when he returned to his officers and members he probably told them something about identity I'm sure. Unless he's openly a power crazy maniac.
Subchapter 3: The Fall Of A Behemoth
Spring 2015
Well, we all know how this story ends don't we. DIG is currently about double the size of KOTV so something must of happened. Well many people have often said planetside 2 will die as soon as a viable competiter comes out. The meta is non existent, the leadership is terrible, the new player experience is awful. The only reason it's so popular is that there is no other MMOFPS.
Well this applied to KOTV, they were the only large casual outfit on VS before the merge. So while being in their outfit may have been stressful at times for platoon leaders and in fact members at some points there was no competitor. Well, now there was. I want to share a short video with you guys to illustrate a point.
TLDW: Madalmog shouting at a KOTV member for leading a platoon when not signed off for PL'ing
The language, the hostility. Is that anyway to treat someone who is leading platoons in your outfit? While showing you the side of madalmog which was all too prevalent in subchapter 2 this video also serves to explain why the hell so many platoon leaders migrated to DIG. I don't believe I have ever heard any member or DIG leadership shout anything other than "get on A point!".
If you're wondering the guy being shouted at in that video did in fact join DIG, the fact that we welcomed ex KOTV members was not popular at all with KOTV leadership, who suggested that members kicked from KOTV should be turned away from DIG. Yeah unless they're serial TK'ers that's just not going to happen.
Now you may think after reading all of this that we are on sketchy terms with KOTV, and this I can assure you is most definitely not the case. KOTV is a large casual outfit much like us, and while we're naturally competitive against them they are still our closest friends ingame. Due to this KOTV members are often welcomed as SL's in DIG platoons and they even have special tags on our teamspeak. It's litteraly just 1 or 2 members of KOTV leadership we're not too friendly with, the other 4000 members of their outfit are friends of DIG and you should remember that if you see them ingame.
So as for the notable KOTV members, sakura is still talking shit to this day, recently accusing warcore of being sexist and DIG of never running trainings. Madalmog I'm sure never plays the game but who knows, he's probably still a leader and happily selling his indie steam games. Viveldop has since set up a TR outfit called DVP (Disappointed Vanu Players), I don't think he's too happy that their outfit has been completely overshadowed by the DIG dolphin.
So what have we learned from this long encounter. Well I think we can break it down to a few points
Game Leaders are there to represent players, not necessarily dictate to them
Treat your members and your PL's especially well and with respect
Don't mess with the Dolphin
Subchapter 4: Corrections
The book of DIG is not meant to be taken too seriously
As always I would like to remind everyone of the disclaimer featured at the very start of the book in its index.
"Disclamer: Some or none of this book may or may not be true. Any similarities of characters to real life people is purely coincidental. Please don't sue me for defamation, libel, or public exposure."
2 facts have recently come to my attention:
1. Apparently the book of DIG is public to all even non community members, as it should be.
2. Some facts in this chapter may or may not be correct and serious feathers have been rustled, serious feather rustling over at KOTV.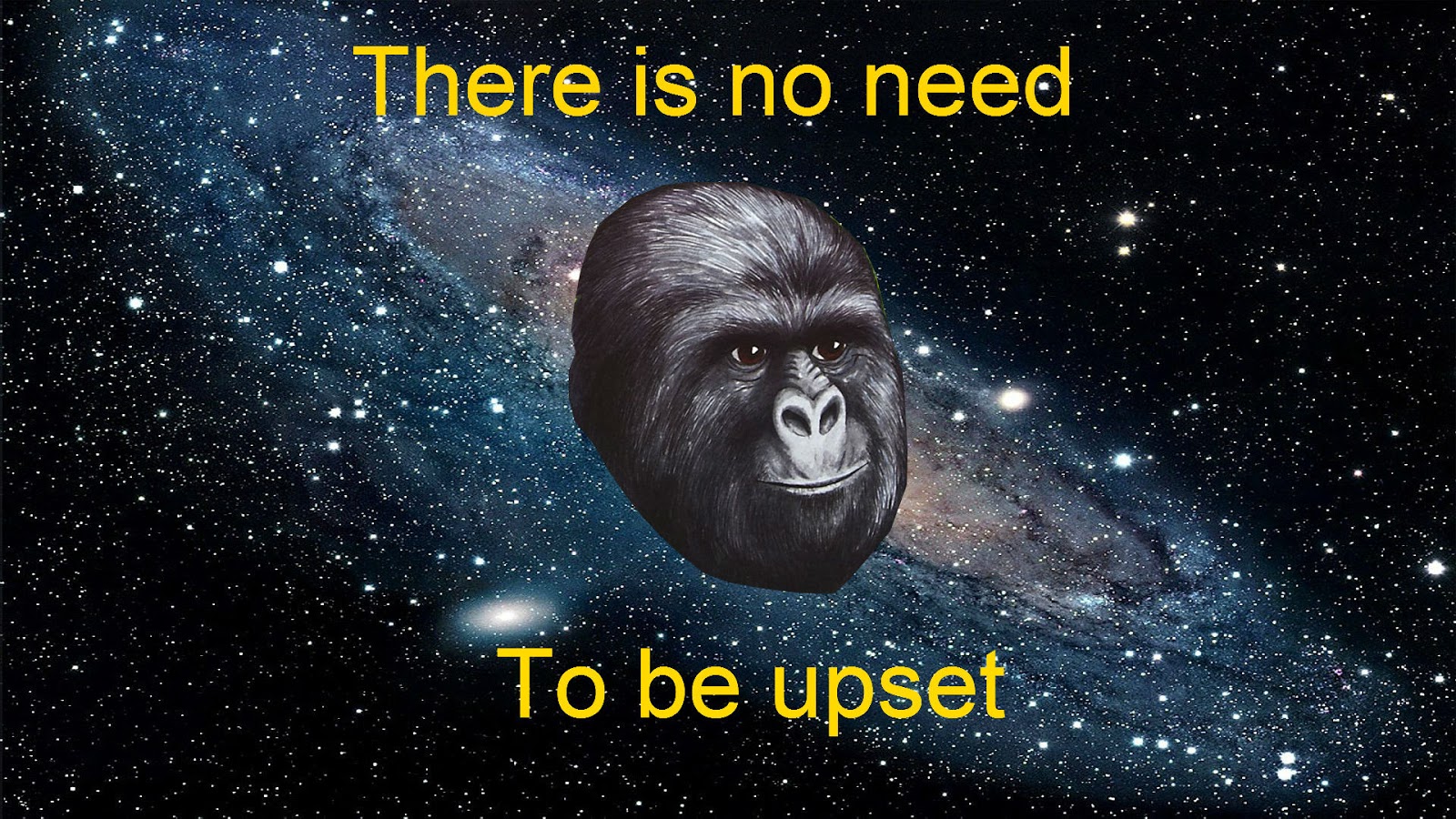 I won't alter the 3 subchapters above as I'm not a god so won't attempt to rewrite history, instead I'll share the other side of the story. Well I will always try to give both sides of stories a fair shout anyway so here it is, KOTV corrections:
In the period referred to in the war, KOTV was apparently not even competing against us. So winning said war is akin to punching a pacifist repeatedly before declaring you've won a fight
Apparently most KOTV leaders and members were against the merge. The confusion probably arrised due to the fact most KOTV leadership in question was not actively platoon leading in this time, and the members in question were probably less likely to join our teamspeak server. Our sample size may have been a bit off
Madalmog is not a dictator, he is the supreme dictator
Bonus Anti DIG Propaganda From A KOTV Member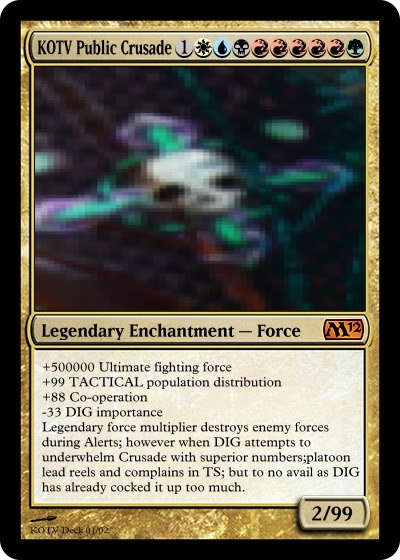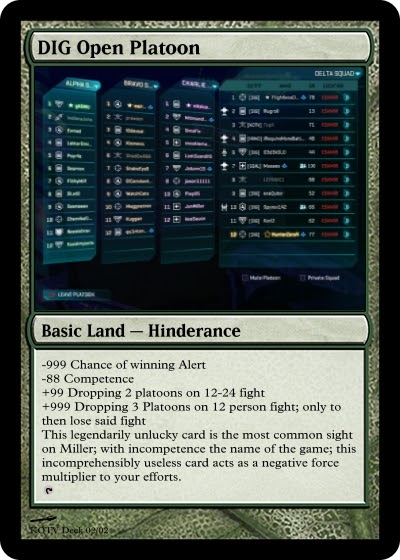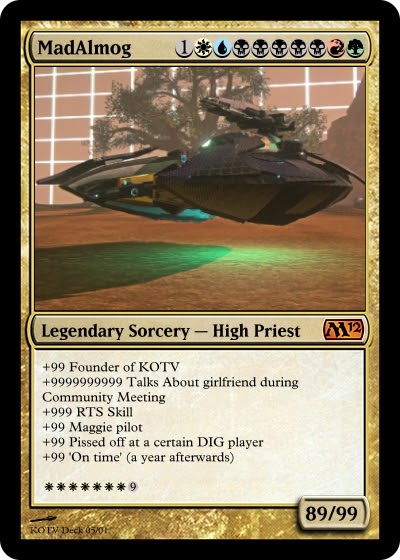 Since these events and on the day of writing this chapter mid 2015 DIG has not only triumphed on miller, but has in fact grown to become the largest outfit in the game. In terms of kill metrics at least. Note KOTV doesn't even feature on the list.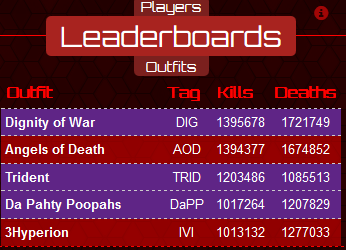 Oh Yeah, it's good to be bad.
---
Chapter 13: The Month of Mages
Autumn 2014 (Archeage)
This Chapter has been lost, no traces remain.
---
Chapter 14: The First Successful Venture
Winter 2015 - Spring 2015
Insanity is doing the same thing over and over and expecting different results
DIG has always struggled to branch out into other games, in Guild Wars lack of leadership prevented the outfit from flourishing, in rust, archeage and bf4 the game fizzled so quickly that our organisations were swept away in the wave of people fleeing the games. In WOW however it has been a different story, this is the story of a successful (kind of) venture into another game.
WOW begun with a single man, Fujin. Him and 3 friends started playing Archeage as it was released, while the game fizzled quickly he and his friends did join the DIG community during its short lifespan. As Archeage was on its way out World Of Warcraft was about to release yet another expansion into its ever growing game. As Fujin wanted to remain playing within the community and with the friends he made in it, he sought permission to start a WOW guild and run it as an official community game. This is something anyone is welcome to do in our community but few rarely do.
Our WOW guild was started on the Maelstrom server in late 2014, just as the 5th expansion Warlords of Draenor launched. Many WOW players coming online to play this new expansion had been inactive for long amounts of time, and hence many were without guilds. A fact DIG took advantage of.
Now in WOW there are these things called raids, they're the endgame where a guild can take 15-25 people into an instance to fight harder enemies and kill rare bosses that drop expensive shit. As we started off in raids it was a bit bumpy, with the first few bosses DIG faced taking 4 or 5 attempts to go down. It was not uncommon for the entire raid party to get wiped and have to start again after respawning at a checkpoint.
However the DIG guild only lasted a few weeks as many of the players that had returned to WOW to join us decided that the expansion wasn't that amazing, WOW is still WOW and they remembered why they stopped playing in the first place. Due to the lack of players and the inadequacy of randoms in filling the gaps DIG decided to merge into another guild Repent, who we were playing with anyway.
The merger went with us joining their guild ingame, them joining our teamspeak, and our members joining their forum. This may not sound particularly odd but it kind of is. Their website was not functioning at the time of the merge and they spent many months attempting to restore it, Repent members apparently repeatedly turned down offers of using our forum as they wanted to keep their own despite its temporary state of infunctionality. After a couple of months though they got their website running again and our members now participate in discussions over there.
The Repent guild is very established being 7 years old, and they are now part of the Dignity of War Community... Kind of..
A few weeks after DIG merged into Repent and we were once again successfully raiding (is that a valid verb, fuck it I'm using it), the second wave of dungeons released. These dungeons were quite hard and one of our raid leaders at the time Malkov took up the banner to lead us to victory.
While Malkov lead our raid through the 1st boss in the new dungeon with relative ease, the second proved much more strenuous for the fledgling raid leader. After 4-5 failed attempts he regrouped the raid for a strategy briefing, he was meticulous, planning every detail. However after a long discussion about exactly what every person should be doing the raid members made one to many snarky comments at the raid leader and he flipped out.
Malkov had a bit of a tantrum before logging off and though he is still a member to this day he has since concluded raid leading isn't for him.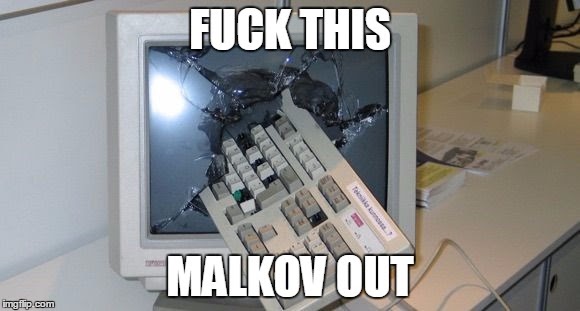 Apparently he had quite a bit of stress at his work as well at the time so we don't blame him. But when the call comes, warriors must answer it, and Fujin took control of the raid that was now lacking in leadership. Fujin swapped from dps to tank and after getting everyone re-organised and back into the fight they cleared the boss that had proved so troublesome with relative ease. These days it's mostly Fujin that leads raids... Though according to him most of their players are so experienced they practically run themselves.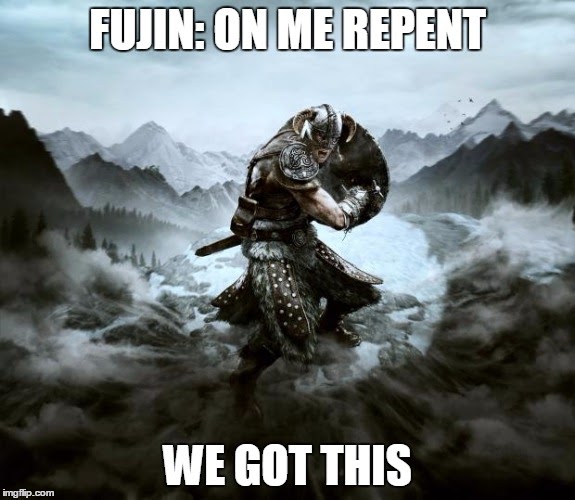 These days our community in this game is still going strong, if it can still be called ours, and at the time of writing this 8 months after we first ventured into this game people are still regularly on our teamspeak playing it. And that blows the previous record of 3 months held by battlefield 4 out of the water.
---
Chapter 15: DIG's Top Men & Internet Spaceships
Summer 2015 - Autumn 2015
Never in the history of mankind have so many owed so much to so few.
Ah this is an exciting topic, not so much because talking about DIG's Top Men is exciting but because there was so much drama in the 2015 server smash season, so so so much drama.
Many links this time I suggest opening them in new tabs to not lose your place.
Subchapter 1: Stackgate
Summer 2015 - Planetside 2
Okay big topic hope I can do it justice. In Planetside 2 there is this thing called Server Smash, it is a competition between servers held on the private server Jeager. Once a year there is a Server Smash Tournament where all 5 servers go head to head in a competition to crown a winner. Simple enough so far. A quick rundown of our heroes starting with the most likely to win the tournament:
Emerald East NA - Our Protagonist, the more active and more competitive of the two american servers
Briggs AU- The Ausralian Server, loads of Koreans and Australians, live server is a bit quiet but very active on the veteran level, had a very long undefeated streak in SS.
Cobalt EU - The other guys, a few Korean players from when there server shut + smaller EU pop, they won the SS tournament the previous year.
Miller EU - The Server DIG plays on, it is the larger of the two European servers and has many PS1 veteran outfits and Russian players
Connery West NA - Nicknamed "Emerald West" these guys aren't very active anymore especially in SS because... well.... we'll get to that
To set the stage I will let you know two things.
1. Emerald were massive favourites going into this tournament, they had played really strongly since the last tournament and everyone expected them to win almost uncontested this season
2. Miller were the underdogs, we were rated slightly above Connery as we had been on a massive losing streak since the last tournament, going into this tournament however our FCs (Force Commanders in charge of the server) ditched our previous strategy of fast response units and went with Emeralds Strategy of lane play
Okay maybe you need to know more than two things. There was also this thing called the 'Fairness Doctrine' this was a guideline rule set by PSB (The player run organisation that sets up server smash) which I'll quote:
Servers may organize themselves however they choose within the bounds of equal access for all outfits. This is a deliberately broad rule. Servers have very different cultures, and what works for one server might be a total non-starter for another. Outfits may be restricted based on specific things like conduct, non-attendance to training, not signing up, etc, but all of those outfits must have equal access before whatever server specific rules are in place.
This rule was to prove the source of much headache for PSB due to different servers interpreting the rule in different ways. The tournament was made up of a round robin stage then a knockout round; So everyone played everyone else once, the server with the most losses was knocked out, then the final 4 played each other.
The opening match of the season was Briggs vs Cobalt, an even match-up which swung Briggs's way. Then came the huge source of aggro for PSB, the second match, Miller Vs Connery. Connery was the weakest server going into this tournament, its veterans had grown increasingly frustrated that they repeatedly lost competitive events, while the decaying state of their live server wasn't helping matters. Connery's interpretation of the fairness doctrine led to the final nail in their coffin. They had chosen to select an equal number from all outfits, so if they had 100 spots and 50 outfits signed up to play, each outfit gets 2 spots in the match.
Miller however had taken a different route, we built our teams based on outfits in platoons, so the most elite outfits got to play more with the only rules being that no outfit could play more than 3 out of 4 round robin matches with all outfits getting at least 1 game and no outfits getting more than 2 in a row. Also we decided that some outfits could bring 18 or 24 people to a match instead of the usual 12 as long as they didn't play the next one. This interpretation allowed miller the bring its best to that first match, our team was so stacked that Connery never stood a chance. The idea was to get an easy win for morale and a point at the start of the tournament and bring a weaker team to other matches.
What happened however was a bloodbath, the crutch of skill pushed our opponents back to their warpgate which led to an entire platoon of Connery rage quitting in what to be fair was an unsportsmanlike display and the match ended with 100-0 territory control in favour of miller. The immediate backlash was incredible, a large portion of Connery veterans simply quit the game however Emerald which viewed Connery as sort of a younger brother was incredibly upset, more so than Connery. The Emerald server is well known for kicking up a fuss, so much so it's earned the nicknames Evercry and Emersalt. Emerald lobbied hard against PSB to punish Miller for its actions arguing that "stacking" was against the fairness doctrine.
Leaked Miller FC Meeting: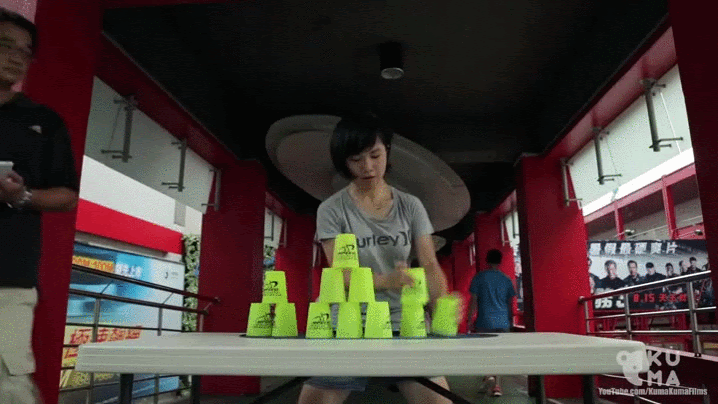 Our community weirdly has a disproportionate amount of PSB admins which I'm sure will not be happy if I miss recount something here but as I remember PSB issued a snap judgement against Miller before gathering a lot of facts. This was later admitted to be hasty though we're assured it had nothing to do with the volume at which the Emerald server was crying out. This finding was later tuned down after it was conceded it was too harsh on several outfits that had effectively done nothing but shown up at the whim of our FCs. However it was found we had indeed abused the fairness doctrine and stacked non the less and our 100-0 victory was reduced to 66-33, a finding that cost us later in the tournament.
Emerald had won this battle of redditside which was to be later referred to as stack-gate, but the other servers having dismissed us originally now had something to think about in that we weren't the weaklings people thought us to be and having stolen Emeralds platoon-lane tactics we now stood a chance.
Subchapter 2: Top. Men.
Autumn 2015 - Planetside 2
The Top Men are a meme, a joke that came about from redditside. Both myself and Zazora were very excited to play in this server smash tournament, so we agreed to sign DIG up to the last 2 matches in the round robin section of the tournament. Somewhat unsurprisingly we only got one game possibly due to the fact our outfit was very much looked down on and everyone expected a poor performance. We were picked for the last game in the tournament, and were awarded 12 spots in our platoon playing alongside FOG and VCBC.
Now a lot of people were upset we were even playing saying things like "you don't let children play in the world cup". The ever diplomatic Hunterzero4 sought to appease some of these doubters insisting we were going to bring our best players, unfortunately he had no idea who they were. So when people kept asking him to name names and he couldn't some people posted this clip in the thread.
Well we took that name and ran with it, from that point on we were DIG's Top Men, the elite, the best 12 from an outfit of 5-6k or so, the top 0.2%. I personally appointed myself head of team selection, being the sociopath that I am I immediately set aside all friendships and tore into the stats of those signing up. At a point it was desperate, without enough interest I found myself at the bottom of the barrel, I'm talking knife in the jam jar there was a point where it looked like Tindo10 with his 0.2KDR was going to have to play but in the end we scraped by and we were actually fairly successful.
Our match was against Emerald (the favourites) on Hossin, DIG was in a platoon in the center of the map. Perhaps this was indicative of our standing, in the platoon-lane system the map is split into 5 lanes each of which has a platoon responsible for its upkeep. When a lane needs help the platoons either side of it can lean left or right to assist, thus being placed in the center of the formation is easiest, while leetfits are traditionally placed on the flanks. At this point in the tournament no one expected us to win the match especially not our FC team, there were even rumours going around we were going to throw the match. Miller having exhausted its supply of stacked leetfits had to bring a weaker team to the emerald match. Emerald on the other hand brought its full might, perhaps as a symbolic gesture for what we did to their sister server Connery.
Our squad led by Zazora actually managed to get the steal on Nasons Defiance, a 3 point base on the center of hossin which was very important for our game-plan. This act alone garnered us a lot of recognition among the eliteists on redditside and many people reluctantly admitted that despite all the zerging and tactically overpoping DIG does indeed have some very good players. Well we won the match which was very surprising to all parties involved, no one really expected it and Emerald's morale took a huge hit, they were no longer the favorites to win.
To further boost morale I created a shitpost which was highly praised and helped rub salt deeper into the wounds of emerald, unfortunately after reaching the top of the main reddit extremely quickly it was removed by a redditside admin who tends not to like anything that portrays emerald in a bad light. When everyone was complaining about Miller stacking it was fine, but Emerald loses to Miller in a SS match and all of a sudden there's a mega thread.
Recap Shitpost, very proud of my shitpost skillz, maybe too much so. 2.5 Mins(Dead link)
The Match, excellent casting done by Fara from INI, 2 hour match
Subchapter 3: Server Smashed & Coingate
Autumn 2015 - Planetside 2
Thought we were done with drama? Hell no we're just getting started. With the round robin stage of the tournament complete Connery was knocked out to no ones surprise, they went 0-4 in the end in their games, they struggled to even field a full team after many people quit due to the controversy of the first loss. It's a shame but their server will probably never recover.
Miller was actually very upset as due to the earlier punishment of PSB due to stack-gate we actually lost out on top seed to Emerald. Reddit warriors once again kicked up a fuss demanding we be placed first and instead play against the 4th ranked server but it was to no avail as PSB quite rightly stuck with their guns.
Going into the semi finals we signed DIG up yet again and to everyone's surprise we were picked. This was past the round robin stage so the fairness doctrine didn't apply and you can pick whoever you want, and we were chosen! Over other people!!! This was hilarious as many other outfits including DIGT were turned away, we were no longer the fat kid getting picked last in gym class. We did however work very closely with DIGT past the round robin though as we took DIG getting picked to mean we would bring the strongest team the DIG community could muster not just DIG or DIGT. Due to opsec (operational security) though we were forbidden from disclosing we were even playing so I very quietly started assembling an A team so stacked even Miller would disprove. This did however lead to a few awkward conversations with the long list of people pushing to get in as I was very relentless in my statistical hunt for the best of the best.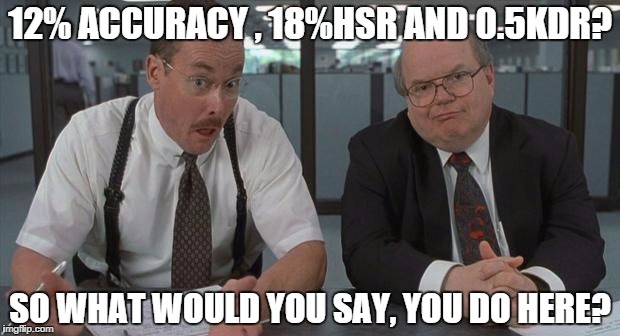 We ended up with about a 50-50 split between DIG and DIGT in the end. Our semi final match was on the exact continent and warpgate we played before so we reused our strategy and played on the same lane as well. The Cobalt match was good and we won despite not being able to gain the same air supremacy we did in the previous match against Emerald. Good calls were made as far as I remember and we managed to get the upper-hand, Cobolt are always good sports and a pleasure to play against so unfortunately I have no drama to report on for the semi final, but it was all about to kick off as Emerald had of course won their match against Briggs and we were set to meet.
Now going into the final somehow, for some reason, DIG got picked. Which was extremely surprising we really didn't expect to play in the semis let alone the finals them-self. It was about this time I became a Nazi about stats and trainings demanding everyone on the team attend them, there were some subs from the previous match as I tried to stack to the sun. Zazora was going crazy too banging his head against the wall that was our platoons tactical structure. Maelstrome was once again reinstated on our team having been benched in the semi final due to being on twitter for a large portion of the first match.
Both me and Zazora were taking this super seriously, our platoon was also joined by BRTD who were led by Nicolai and absolutely fantastic to play with both on match day and with our tactical planning. However there was some... disagreements shall we say over our tactical plannings. I will preface this statement by listing the people who disagree with me on this:
Zazora
Desspa (VOGU Lead)
All Millers FCs
All Miller Platoon Leads
Havatt's Mum
But I think a lot of our platoon's planning was fundamentally flawed in that we didn't practice together nearly enough which led to a lack of cohesion on both base strategy and map tactics. Basically I personally (as in just me not Zazora) don't think VOGU or FOG leaders took planning seriously and relied on the crutch of skill. Now don't get me wrong they're good players and certainly better than us, but I think they could have performed even better had they taken the time to learn bases inside out and such, or even work with us more on our tactics document that DIG and BRTD filled out for the most part. The tactics document was the only real training we had as our scrim sessions were a joke and there wasn't a platoon wide briefing, so instead of training together DIG and BRTD agreed on tactics and trained our guys while I think FOG and VOGU either trained separately or just showed up on the day. I think this was reflected in a pre season training for all of Miller that only BRTD and DIG showed up to. <Opinion not fact
Tactics Document Archived Link
There is also one player that I really wanted to play, even if he didn't attend any trainings at all, Asveri. The man is a freak of statistical nature. To explain, in ps2 the average player will have a 20% accuracy with a 20% HSR, if you gather up all the players in PS2 and put them on a graph you'll get a bell curve if you know what that is. In tabular format that looks something like this:
| Weapon Accuracy | Frequency Of Occurrence In Player-base |
| --- | --- |
| 10% | Bottom 1%, must be drunk, high or using a laptop touchpad |
| 15% | Bottom 10%, well bellow average, probably doesn't ADS |
| 20% | Average player hovers about here across the board on most weapons |
| 25% | Top 10%, when I'm using a good gun with a tier 4 implant and I'm warmed up I'm about here |
| 30% | Top 1%, the elite: good players with low sensitivities, big mouse-mats, good mice and high framerate rigs running on potato settings |
| 35% | Asveri, top 0.1%, the man is a freak of nature |
I'm sure I must have annoyed him and I'm sorry about that btw, I bugged him every ops for 2 weeks but unfortunately he couldn't play in the match.
Unlike the previous 2 knockout matches where the higher seed got to pick some things like warpgate, cont and faction. This time going into the final to put us on a level playing field there was a coin-flip. A slightly mishandled coin-flip and as Emerald was involved you can bet your ass they're gunna cry about it. If anyone is interested here is a recording of said coin-flip.
To explain what happened going into this flip the one thing Emerald was hoping for was to deny Miller the ability to choose NC, as the airhammer (a weapon specific to the NC esf) got miller a ridiculous level of kills in the previous Miller-Emerald match. As such Miller command had decided to choose NC, not because anyone thought it was OP, it isn't; but because we knew picking NC would deliver a physiological blow to Emerald who were hoping there wouldn't be a repeat of the last match.
Now after sgt.mile (The PSB representative who held the flip) uploaded his video recording Emerald flipped out, you can't see the damn flip they cried. An opportunity had arisen to get a reflip and so Emerald (even though they admitted they trusted sgt.mile) wanted a re-flip on principle so they dispatched the bravest of their reddit warriors forth to spill blood with their keyboards. To stir up even more drama, after sgt.mile took the video of the flip down, Cintesis (Emerald FC) re-uploaded the video, only to be hit with a DMCA notice by sgt.mile to take it down again. Truly hilarious.
This ridiculous turn of events resulted in much criticism of Emerald and PSB with many people in the community poking fun at both for their actions: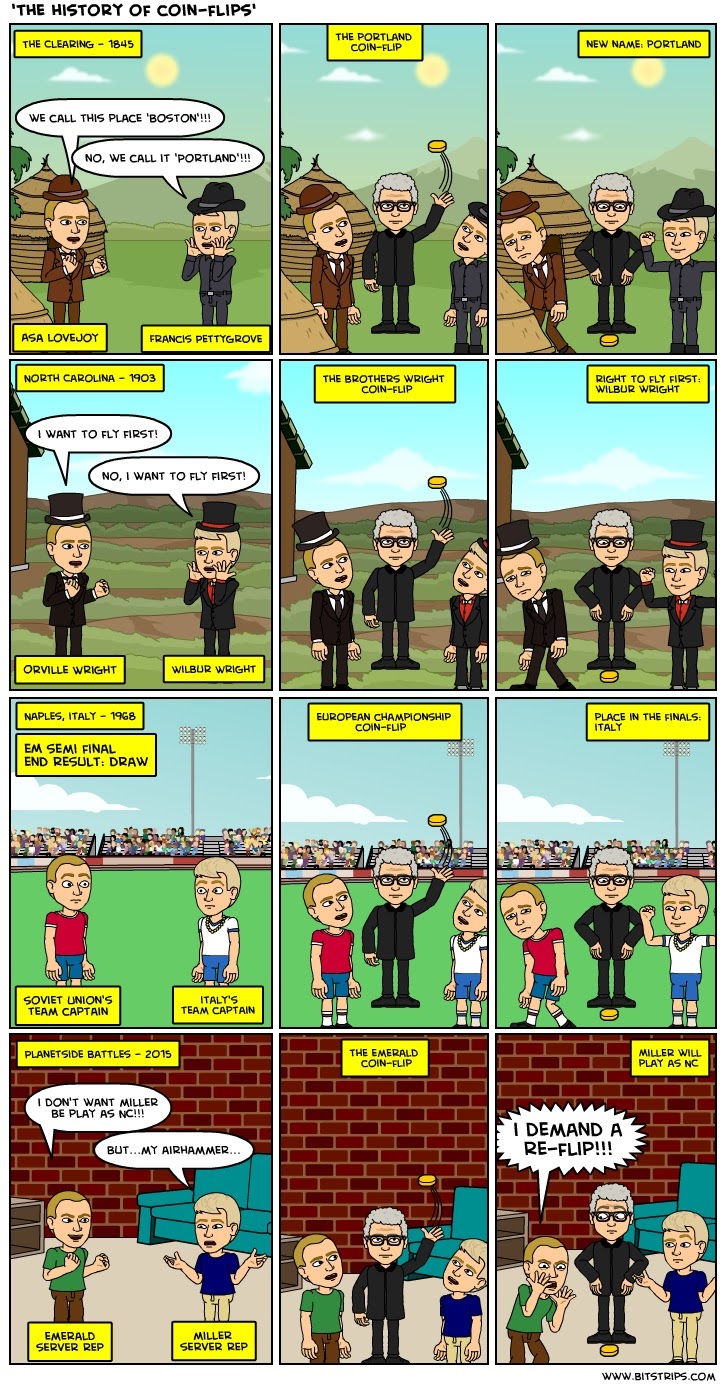 One more thing worth noting was the difference between how Emerald and Miller approach these games. Miller prefers to play the best it can in the match, whether that be through the use of stacking, force multiplier spam or anything else it can do to get ahead. While Emerald likes to try and win matches before they've begun, it does this through crying loudly on redditside to try to gain penalties against its opponents, and meta-gaming through the use of spies. As such going into the final match against Emerald any and all information needed to be locked down extremely tightly. Squad members didn't even know the full plan until match day and squad leaders didn't know who the platoons were either side of us, not even platoon leads knew what was happening as only the FC team had access to all the information. It's a shame we have to play like this but unfortunately when you're up against Emerald it's a necessity. We even had an Emerald spy try to join our teamspeak one day and ask about SS posing as a DIG member I told them I knew nothing then banned them, there aren't any rules against this playstyle but personally I wouldn't take part in it as I believe it to be very unsportsmanlike.
PSB vehemently refused to redo the flip and the match was set to go ahead. But of course it couldn't begin without an official DIG's Top Men Shitpost(Dead link)
Prefacing the match itself we got on early to set all our accounts up, we were all nervous, this was the most important play session of many of our video gaming lifes. Zazora even prepared a very motivational speech he recounted before match start while we were in the warpgate. And so the match begun, the final battle between the stackers of cups and emercry reddit warriors was set to begin.
The match opened in Millers favour, we had captured all the hard cap bases we wanted, though emerald for a time had more territory. In a battle of attrition though with two largely stacked teams on an even field miller was slowly coming out on top with the advantage of hardcap bases at our backs we were able to push down easy lines and had their warpagte in sight. Emerald however went down swinging and focused all their forces on one base to attempt to win by forcing a way to our warpgate rather than slowly lose by fighting along all lanes. Miller nearly got caught of guard due to some dodgy force allocations but we managed to save our warpgates lane with seconds to spare and while they had been pushing so had we and in the last moments of the match DIG's Top Men even managed to get the flip on the last base to get the 100% win and the day was ours.
Miller were crowned the victors of the Serversmash tournament 2015, and Emerald hung their heads in shame. Not even their most sneaky of spies and most loudmouthed of reddit warriors could save them in the end. Also fun fact, DIG is undefeated in SS, we've won all 5 of the games we've ever played. That's more to do with the DIG dolphin being a good luck charm than any degree of skill I'm sure.
3rd and final shitpost, serversmash season recap, 3.5 mins
Subchapter 4: Eve Online
Summer 2015 - EVE Online
Gather round Diglets for an exciting tale of when DIG ventured into the world of internet space ship. No not Starcitizen, I speak of EVE Online, an aging game with a veteran playerbase of 12ish years that is slowly dying. Now you might wonder why we tried to get into a dying game with a dwindling influx of new players (no idea). Or why infact this story is undeserving of its own chapter. Well that I can tell you, because this community game died faster than a 9 year old's pet goldfish.
Allow me to explain the situation through the use of this link bellow.
So there we were repeatedly being troll decced by many corporations. Now I myself wanted to shoot back, there was in fact a time when I saw a guy in Jita (the game's largest trade capital where I spent most of my time) who I thought I could take. However I was shouted down on TS by everyone telling me not to do it. The problem was I would most likely be killed and if a corp sees that they are being killed or they are killing us due to their wardec they will most likely choose to pay for the war dec to continue so they can keep fighting our corp.
In EVE there is a culture of not shooting and setting up your engagements very carefully and this is a very smart strategy, it is not however, fun. And while we did have 15-20 people on the game all we could really do was mine, we mined once a week for most weeks apart from when the threat of high sec attacks was too great.
We never really shot anyone though which was a shame, I never killed anyone in EVE but the most fun I had was when I was being blown up in a dumb misadventure. Unfortunately after people realized that 99% of EVE is incredibly boring and repetitive and shooting is outright banned a lot of people left. While the game was led well and AllisaFX took over the reins when Maelstrome gave up there was no helping the game. Because 1. it's not fun, and 2. there are very very few new players these days and they mostly go to very well established corporations.
One interesting side story was the one spy we had though, a kid who was like 15 joined our community and stole a bunch of stuff from our corporation hanger. AllisaFX led the retaliation using an army of alts to repeatedly hunt him down, the idiot had forgotten that he had give us his API key, which allowed us to see what he had and where he had it. His brother even let us know that he was going to make him give us the stuff back (what we hadn't already blown up at least) and that his parents had found out he stole internet spaceship stuff from us and had grounded him for it, pretty hilarious.
---
Chapter 16: Kevin
Spring 2016 - Summer 2016
The best argument against democracy is a five-minute conversation with the average voter
Unfinished/Lost
Trigger warning: As usual history won't be sugar-coated, if your jimies were very rustled by the vote maybe don't read.
The Kevin conundrum is a deeply divisive section of our history; as such I have left a respectable amount of months before documenting it so as not to further propagate the shitstorm that it caused. It is very fitting however that I've started writing this a day after Trump was elected president.
This chapter is about the community name change vote held summer 2016. How it came about, why and how DIG won, and the vote's persisting ramifications.
Subchapter 1: The Context
Spring 2016
Inb4 rabbit hole, bear with me on this.
Like many things in history this huge event had humble beginnings; and like many things in this community's history, the event was started by The Followers of the Bobble. In early 2016 many members of our community were playing a community game called Squad, it's a tactical FPS kind of like ARMA but with better FPS mechanics. The since demoted community game was led by Rizlah (one of the Scottish members of the Tower Gamers sub-section of our community), he and Beast and of course Hobblebobble were playing Squad one day when they had a rather interesting discussion that would serve as the catalyst of the coming shit-storm. The name 'Dignity of War' affected Squad more seriously than some other games due to its strong Mil-Sim connotations. As squad is a somewhat gritty teamwork based FPS it is unfortunately plagued by Mil-Simers, these are people that (often extremely poorly) attempt to use IRL military tactics and language while playing FPS games. The problem is that there are of course huge differences between video games and real life so the tactics don't work and the language is both unnecessary convoluted and obfuscated while also providing an unbearable amount of cringe.
I provide exhibit A: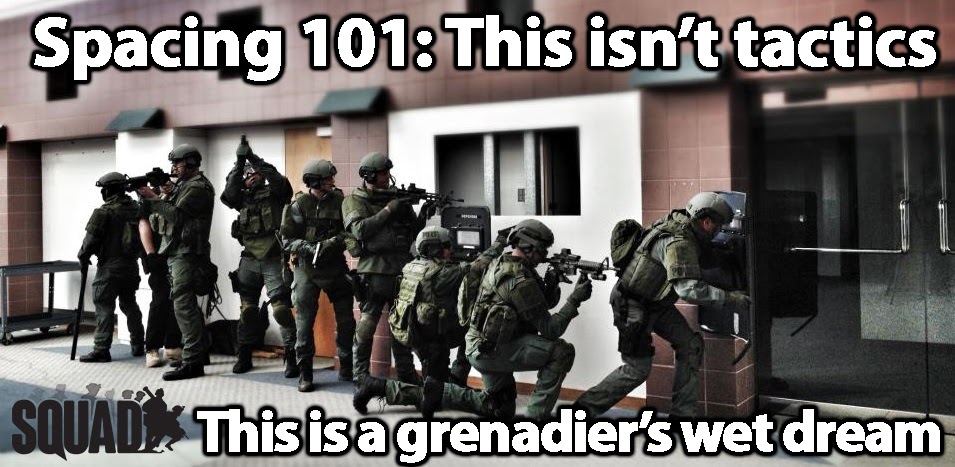 The point is these 'neckbeards' (a name which Mil-Simers are often referred to as) are rife in Squad, and due to the name of our community poor Rizlah was having trouble with people constantly assuming the Squad section of our community was a neckbeard organisation. This problem provided the context for the fateful conversation.